---
Jump to:
Monday
|
Tuesday
|
Wednesday
|
Thursday
---
Monday, Aug 26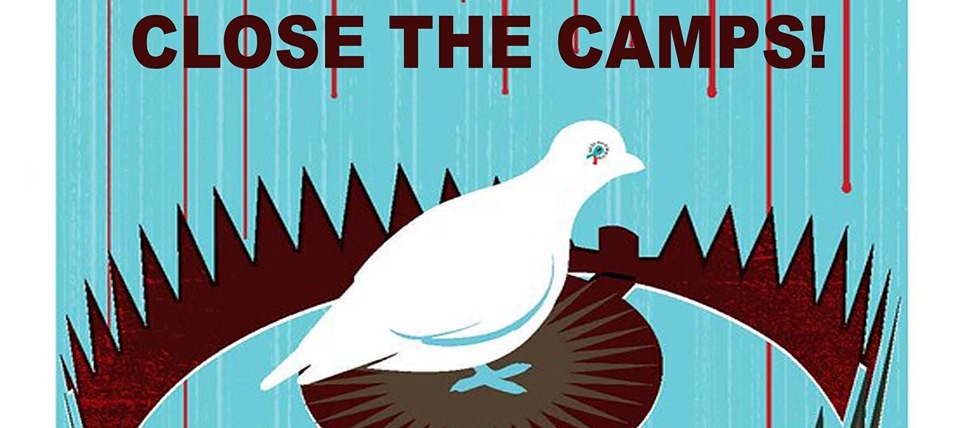 Close the Camps Benefit Show
Would you have guessed that, in the year 2019, there would be literal concentration camps at the southern border? Here's the first in a series of four concerts around Portland to raise money for immigrants' rights groups and combat the racism and xenophobia that's apparently part of US policy these days. Tonight's lineup is spectacular, featuring LAKE, Quasi's Sam Coomes, the Ghost Ease, and Choking Kind. And stay tuned for more Close the Camp shows to come in September at Kenton Club, the Fixin' To, and Bunk Bar. (Mon Aug 26, 8 pm, Mississippi Studios, $15-18) NED LANNAMANN
Support Black-Owned Restaurants Week
Now in it's sixth year, Portland's annual celebration of Black-owned eateries keeps shining an ever-growing spotlight on the mountains of deliciousness offered by over 50 establishments, from food trucks to coffee shops to brick and mortar restaurant experiences, representing cuisine from the American South, Somalia, Ethiopia, Jamaica, and much more. Check the directory and calendar for a complete list of eateries and events, and then give them your money and your support. (Mon-Sun Aug 26-Sep 1, Various Locations)
Senator Jeff Merkley
Sure he decided (smartly) not to throw his hat into the way overcrowded ring for Election 2020, but that doesn't mean our Senator Merkley is sitting on his hands. He, in fact, used those hands to write a book, America is Better Than This, about becoming "a leading advocate for (immigration) reform." Admission includes a copy of the book. (Mon Aug 26, 7:30 pm, Revolution Hall, $37)
Lauren Acampora, Cari Luna
The acclaimed author of The Wonder Garden returns with The Paper Wasp, about two women living in contemporary Hollywood and dark ambition that lurks behind their dynamic relationship. Acampora will be joined in conversation by Cari Luna, author of The Revolution of Every Day. (Mon Aug 26, 7:30 pm, Powell's City of Books, free)
Sunni & Emily: A Musical Ceremony for Mauna Kea
Acoustic folk musicians Sunni Leilani and Emily Potter team up for a night of song and storytelling that doubles as a benefit to raise funds to help prevent the construction of the TMT (Thirty Meter Telescope) on Hawaii's iconic Mauna Kea. (Mon Aug 26, 7:30 pm, Alberta Rose Theatre, $20)
---
Tuesday, Aug 27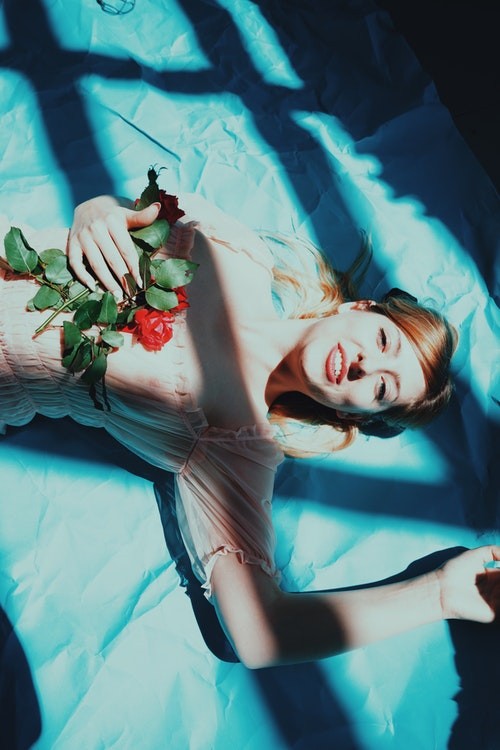 Molly Burch, Jackie Cohen
Molly Burch's 2017 debut, Please Be Mine, softens the edges of her '60s throwback rock for a pretty listen that's gained her a steady following since its release. On First Flower, Burch's sophomore album, grittier songs like "Candy" channel the sheen of Angel Olsen and Mazzy Star, with reverbed guitars and dreamy ambiance. The rollicking "To the Boys" finds Burch crooning, "I don't need to scream to get my point across/I don't need to yell to know that I'm the boss." (Tues Aug 27, 8 pm, Mississippi Studios, $13-15) RYAN J. PRADO
The Fixx
The chart-topping new wave band out of London known for hit songs like "One Thing Leads To Another," "Red Skies," and "Saved By Zero" swings back through the Aladdin Theater for the Portland stop on their latest North American tour. (Tues Aug 27, 8 pm, Aladdin Theater, $35, all ages)
Emo Nite
Dust off your My Chemical Romance T-shirt, apply excessive eyeliner, and get ready to shamelessly scream Dashboard Confessional lyrics at Holocene's bi-monthly emo night, formally known as Taking Back Tuesday. Know all the words to "Sic Transit Gloria"? You're ready. XxscenexX forever. (Tues Aug 27, 9 pm, Holocene, $10) BRI BREY
Valley Queen
Singer/songwriter Natalie Carol and her Los Angeles-hailing folk-rock outfit bring their twangy and dynamic sound north for a headlining show at the Doug Fir Lounge. (Tues Aug 27, 9 pm, Doug Fir, $10-12)
Evergrey, Shattered Sun, Tulip, Silver Talon
Hot on the heels of their latest album, The Atlantic, the progressive metal quintet out of Gothenburg, Sweden makes their way back to the Bossanova Ballroom for the Portland stop on a North American tour. Shattered Sun, Tulip, and Silver Talon round out the bill. (Tues Aug 27, 7 pm, Bossanova Ballroom, $20-25)
Grindhouse Film Festival: Payday
The latest installment of the Hollywood Theatre's monthly exultation of exploitation cinema shares this rare 35mm print of 1973's Payday, a tribute to the wildcat days of legendary Hollywood hellion Rip Torn, one of the industry's most indelible presences. (Tues Aug 27, 7:30 pm, Hollywood Theatre, $7-9)
---
Wednesday, Aug 28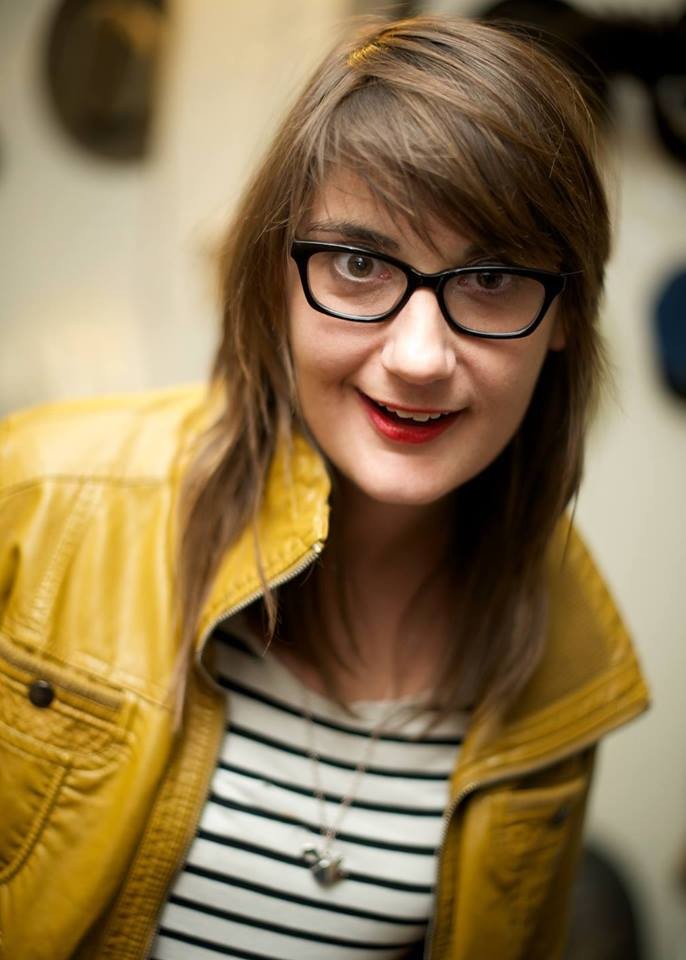 Caitlin Gill
Caitlin Gill's new, awesome comedy album Major. is like a cup of strong coffee. It'll wake ya up! I listened to it on the lowest volume available and it's still incredibly loud. Much like Gill, who is also loud, because she has important things to say about Portland bros, better ways to argue with your wife, and what it's like to travel the nation wearing traditional lesbian signifiers. (The mountain states are not as bad as you'd think!) Don't miss this opportunity to catch her on her Major. album release tour. (Wed Aug 28, 8 pm, Helium Comedy Club, $15-23) SUZETTE SMITH
Re-Run Theater: Battlestar Galactica - The Living Legend
The original Battlestar Galactica's high-point is arguably the Lloyd Bridges-starring Living Legend two-parter. This was the last serious thing Bridges did before starring in Airplane! and (rubber-) cementing himself for the rest of his life as a wild-haired, glue-huffing, bug-eyed spoof machine. As the '70s faded into the '80s, audiences were still capable of believing the Alpo man (AKA Lorne Greene as Commander Adama) and the Airplane! guy were bottomless wells of gravitas. This two-parter (screened with period-appropriate ads in the commercial breaks) needs you to believe it too, and if you can hoist that suspension of disbelief just high enough, The Living Legend shrugs off the naugahyde mediocrity Battlestar was normally swaddled in and peaks so highly that over 25 years later, Ron Moore would tackle the same tale for his remake of the show—and it became that Galactica's high point, too. (Wed Aug 28, 7:30 pm, Hollywood Theatre, $7-9) BOBBY ROBERTS
Drab Majesty, Xeno & Oaklander, Body of Light
There are a lot of bad band names out there, so let's give credit where it's due: Drab Majesty, the LA-based project of enigmatic musician Deb Demure, came up with a moniker that perfectly matches his band's look and sound. Drab Majesty's aesthetic is androgynous and avant-goth, while their new album Modern Mirror is a modern reinterpretation of Ovid's "Narcissus" myth filtered through a towering wall of lush synth-pop, dazzling darkwave, pastel dreams, and deadpan delivery. One of the year's most uniquely interesting albums, it's majestic, for sure, and drab not in sound, but in state of mind. (Wed Aug 28, 9 pm, Wonder Ballroom, $14-16, all ages) BEN SALMON
Thirsty City
The monthly hip-hop and beats showcase holds it down at the White Owl for a free night of new music for your guaranteed-to-be-nodding head. This month doubles as a release party for Libretto & Buscrates' newest, Eternal Ridin'. Hosted by NorthernDraw. (Wed Aug 28, 9 pm, White Owl Social Club, free)
Martha Stax, Queen Elizabeth, Schaus
Local ensemble Martha Stax bring their playful blend of retro-leaning pop and off-kilter art-rock to the Mississippi Studios stage, with Seattle's Queen Elizabeth and Portland's own Schaus on-hand to round the bill. (Wed Aug 28, 9 pm, Mississippi Studios, $5)
Swatkins & The Positive Agenda
This early August evening promises one full dose of local funk from Juno What?! keyboardist Steve Swatkins and crew, closing out the 2019 Music on Main summer concert series firmly and emphatically on the one. (Wed Aug 28, 5 pm, Arlene Schnitzer Concert Hall, free, all ages)
---
Thursday, Aug 29
SOB x RBE
You might know SOB x RBE—which stands for "Strictly Only Brothers x Real Boi Entertainment"—if you were one of the millions of people who saw Black Panther. "Paramedic!," their contribution to Kendrick Lamar's Black Panther: The Album, launched the quartet into the mainstream. With a hyphy West Coast hip-hop sound, SOB x RBE is here to make you get on your feet and dance. They're from Vallejo, California, and they won't let you forget it. This hip-hop group won't be playing $25 shows for much longer, so check them out while you can still afford it. (Thurs Aug 29, 8 pm, Roseland, $25-30, all ages) KATHERINE D. MORGAN
The Midnight
The L.A.-based synth-pop duo headed up by Danish songwriter and producer Tim McEwan and New York-hailing songwriter and vocalist Tyler Lyle returns to Portland for a headlining show at the Wonder Ballroom. (Thurs Aug 29, 8:30 pm, Wonder Ballroom, $20-22)
Veganizer PDX
This vegan pop-up experience offers up the opportunity to enjoy a four-course summer tasting menu from Quaintrelle's kitchen and Chef de Cuisine Ryley Eckersley. Wine and cocktail pairings are also available. (Thurs Aug 29, 6:30 pm, Quaintrelle, $50)
Xavier Rudd
The Australian singer-songwriter and multi-instrumentalist brings his reggae and folk sounds to the Crystal Ballroom stage for an all-ages show supporting his latest album, Storm Boy. (Thurs Aug 29, 8:30 pm, Crystal Ballroom, $29.50-32, all ages)
The Weather Machine, Holiday Friends, MOsley WOtta
The Weather Machine routinely gets labeled as a folk or folk-rock band—owing to Slater Smith's early, mostly acoustic music under the Weather Machine moniker—but Smith has thoroughly Dylanized his folksinger roots, and gone for something bigger, louder, and more dynamic than their debut, and they've never sounded better. (Thurs Aug 29, 8:30 pm, Holocene, $10-12)
Don't forget to check out our Things To Do calendar for even more things to do!