The holidays, despite arriving at the same wet, drizzly, gray period of every year, seem to sneak up on us regardless. At least this time, they're arriving early but shaken up a little, like a hip-hop Nutcracker (starring Kurtis Blow), or the mind behind The Santaland Diaries sharing new stories at the Schnitz, or a homecoming from a local NPR vet whose voice for radio is also the voice of an angel. And if you wanna keep the holidays at bay for a little while longer, well, we got a couple flying guillotines on the big screen and some GWAR for that ass, too. Hit the links below and load your plate accordingly.
---
Jump to:
Monday
|
Tuesday
|
Wednesday
|
Thursday
---
Monday, Nov 13
Lizzo, Doja Cat
As far as headliners go, rapper/singer/flautist Lizzo is a stunner. But the "Coconut Oil" queen is known for bringing a gang of seriously talented femcees on tour to back up the bill. This time that support comes in the form of LA-based rapper Doja Cat. A quick foray through after her Soundcloud should pique your interest (and make you show up to the venue on time). JENNI MOORE
8:30 pm, Wonder Ballroom, $20-22, all ages
Repo Man
Grab a bucket of buttery popcorn and enjoy a screening of Repo Man because it is most definitely punk rock to support Ride Connection—a Portland-based nonprofit that provides rides to seniors and folks with disabilities! EMILLY PRADO
7 pm, Clinton Street Theater, $5
Science on Tap: Where the Animals Go
Visual journalist and former senior design editor for National Geographic Oliver Uberti swings through the Alberta Rose Theater for a special Wordstock installment of Science On Tap focusing on his book, Where the Animals Go, which offers an in-depth look at the ways in which technology is being used to monitor wildlife as they move and adapt within their natural habitats.
7 pm, Alberta Rose Theatre, $8-15
The Dip, Mink Shoals, Chilly Willy
Seattle septet the Dip revitalize '60s soul with irrepressible joie de vivre. With compositions that are both tight and loose, the Dip find many ways to move bodies and lift spirits without resorting to tired mannerisms. DAVE SEGAL
9 pm, Doug Fir, $11.25-12
Outside the Frame Presents Leaving Home
Outside the Frame provides cameras and guidance to youth experiencing homelessness. The results? A thriving community of budding filmmakers. Watch new films directed by youth experiencing homelessness at this gala screening that will also honor Tia Plympton, recipient of a Lifetime Achievement Award for her extensive work serving homeless youth. EMILLY PRADO
6 pm, Portland Center Stage, free
---
Tuesday, Nov 14
David Sedaris
If you think you're too cool for David Sedaris—the first of his name, brother of Amy, author of NPR's old reliable holiday mainstay (c'mon, the Santaland Diaries is GOOD) and such humorist delights as Me Talk Pretty One Day and Dress Your Family in Corduroy and Denim—you're lying to yourself and you need to stop. Sedaris' dry wit is indispensable in trying times. Go get some! MEGAN BURBANK
7:30 pm, Arlene Schnitzer Concert Hall, $23.50-54.50
Krysten Ritter
The actress, producer, and writer known for her portrayal of Jessica Jones in the hit Netflix series reads from Bonfire, her debut suspense thriller about a successful lawyer in Chicago who takes on a high-profile case that forces her to return to her small-town roots.
7 pm, Powell's Books at Cedar Hills Crossing, free
Shout Out Louds, Surf Rock is Dead
In a just world, Shout Out Louds would be household names—their sleek, handsome pop songs are as utilitarian and easy to live with as pieces of IKEA furniture. But the Stockholm band got somewhat lost in the shuffle with the great Swedish music explosion of the '00s that saw countless indie-oriented rock and pop bands from that country litter music blogs and festival lineups. (Where art thou, Peter Bjorn and John?) Shout Out Louds' fifth album, this year's terrific Ease My Mind, proves just how assured the band's grip is on the lush, emotional soundscapes they craft; tunes like "Porcelain," "Oh Oh," and "Souvenirs" sound like end-credits music to movies that don't exist but you know would be among your favorites if they did. The closest Shout Out Louds came to a breakthrough in America was with 2007's wonderful Our Ill Wills, but that album was preoccupied with 1980s-era radio sounds. Ease My Mind, on the other hand, sounds wholly contemporary, and as comely as its acoustic-guitar-and-twinkle-synth backdrops strike the listener on first listen, the emotional content is surprisingly durable and resonant on every listen thereafter. NED LANNAMANN
9 pm, Doug Fir, $21-23
GWAR, Ghoul, He Is Legend, U.S. Bastards
The long-running heavy metal act out brings their blood-soaked freakshow back to Portland for an all-ages night at the Roseland supporting their latest album, The Blood Of Gods.
7:30 pm, Roseland, $20, all ages
Trevor Hall, East Forest
South Carolina-hailing singer/songwriter Trevor Hall brings his acoustic mix of roots, folk, and reggae music to the Wonder stage for the Portland stop on a national tour.
7 pm, Wonder Ballroom, $20
Kung Fu Theater: Fatal Flying Guillotine
This month's installment in Dan Halsted's ongoing celebration of all things whoop-ass is the only known 35mm print of the 1977 Taiwanese classic Fatal Flying Guillotine, an absurd low-budget attempt to turn the flying guillotine into its own kung fu sub-genre. It's not that bad an idea, really—I'm not sure this world contains anything that you can't improve by adding a flying guillotine (or two). Basic revenge plots (like the one in this movie) become immeasurably enhanced. Stock adventure stories (like the one in this movie) become stock adventure stories with awesome beheadings. You want to turn a night at the movies into magic? Just add a flying guillotine. BOBBY ROBERTS
7:30 pm, Hollywood Theatre, $7-9
---
Wednesday, Nov 15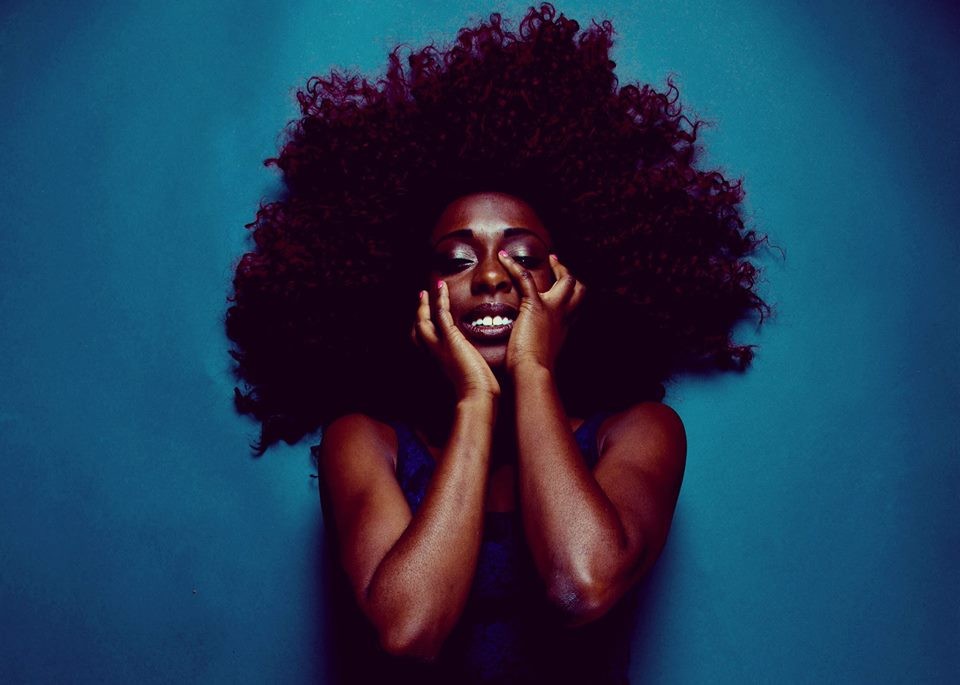 Blossom
Portland-based neo-soul and R&B singer/songwriter Blossom—AKA Keisha Chiddick—has been busy making the rounds in support of her debut full-length, Tease. Catch up with her this evening when she brings he acclaimed live show to happy hour at the White Owl.
5 pm, White Owl Social Club, free
Hip-Hop Nutcracker
If the idea of a Hip-Hop Nutcracker playing at the Schnitz fills you with dread, rest assured this updated version of the Tchaikovsky classic is worth a look. Maria-Clara and the Nutcracker prince time-travel to 1980s Brooklyn where lots of old-school hip-hop, beatboxing, and breakdancing ensues. This energetic production features MC Kurtis Blow, and was choreographed and directed by Brooklyn's revered Decadancetheatre—and is a funky-fresh take on the dusty holiday chestnut. WM. STEVEN HUMPHREY
8 pm, Arlene Schnitzer Concert Hall, $25-55, all ages
BPM (Beats Per Minute)
France's Oscar contender for Best Foreign Language Film fucked me up for days after I saw it. But I'm glad I did—it's a movie about AIDS activism that avoids many of the tropes that usually appear in depictions of HIV and AIDS. In other words, it's the kind of movie that wouldn't get made in the United States. MEGAN BURBANK
Various Theaters, see Movie Times for showtimes and locations
Tallwomen, Prison Dress, Wet Fruit
Come see off a pair of Portland punk rock outfits before they head out on the road for a fall tour.
8 pm, The Know, $6
The Myrrors, Abronia
Formed while its members were still in high school, Tucson's the Myrrors specialize in a unique blend of experimental psychedelic rock that they's dubbed "Sonoran Desert Trance." Journey along with the band tonight when they swing through Bunk Bar in support of their latest release, Hasta La Victoria.
9:30 pm, Bunk Bar, $12-14
Queer Commons: Shortbus
Frustrated by what he interpreted as a "lack of respect" toward sex in American cinema, writer/director John Cameron Mitchell followed up the raucous and heartfelt Hedwig and the Angry Inch with the more subdued and serious-minded Shortbus, which made waves in 2006 due to its frequent, graphic, well-lit, scenes of non-simulated actual fucking. The characters' common ground is a fictional Manhattan salon where sex collides with art and music, and much is made of freedom and experimentation. MARJORIE SKINNER
7:30 pm, Hollywood Theatre
Hayes Carll, The Band of Heathens
In the wake of his highly acclaimed fifth album, Lovers and Leavers, and a Grammy nomination for best country song ("Chances Are," covered by Lee Ann Womack), Texas-born singer/songwriter Hayes Carll brings a fantastic blend of soulful alt-country to the Aladdin Theater. Try not to choke up when he performs "The Magic Kid," a beautiful and haunting song about his love for his son. DOUG BROWN
8 pm, Aladdin Theater, $25, all ages
Guantanamo Baywatch
The Portland surf-rock and punk staples bring their raucous and acclaimed live show back home after a lengthy tour supporting their Suicide Squeeze Records-issued full-length, Desert Center.
9 pm, Mississippi Studios, $12-14
---
Thursday, Nov 16
Ari Shapiro
Did you know that improbably handsome NPR host Ari Shapiro ALSO has a beautiful singing voice? Well he does! What the hell, right? Experience it yourself at Shapiro's solo show, Homeward, thusly titled because Shapiro is from Beaverton. He will sing to us, and regale us with tales of his life on the road. *HEART EYES EMOJI* *NERD FACE EMOJI* MEGAN BURBANK
7:30 pm, World Trade Center Theater, $60
Brandon Sanderson
Whether it's finishing up Robert Jordan's Wheel of Time series, or getting increasingly inventive in his centuries-spanning Mistborn saga, bestselling author Brandon Sanderson brings a fun, fresh, and weird voice to fantasy—a genre that can often feel rote and tired. He's in Portland to read from Oathbringer, the long-awaited third installment in his exhilarating series the Stormlight Archive. If it's even half as cool, clever, and fun as the first two, we're in for a treat. ERIK HENRIKSEN
6 pm, Powell's Books at Cedar Hills Crossing, free
Ibeyi, theMIND
The French-Cuban electronic music duo spearheaded by twin sisters Kaindé and Naomi Diaz bring their distinct blend of R&B and soul music back to Portland for a headlining show supporting their forthcoming full-length.
8 pm, Revolution Hall, $27
Hamilton Leithauser
Hamilton Leithauser's 2016 LP, I Had a Dream You Were Mine, is a study in how one songwriter from an already established outfit can not only flourish within his own alternate reality, but also produce music that is possibly more daring and artistic. CHRIS SUTTON
8:30 pm, Wonder Ballroom, $20-23, all ages
Sama Dams, Tino Drima, Point Juncture WA
Portland experimental trio Sama Dams explores some exciting musical territory, evolving from the band's math-y origins, infusing polyrhythmic grooves beneath Sam Adams' fragile, soaring croon. RYAN J. PRADO
8 pm, Turn! Turn! Turn!, $5-10
Paint Your Wagon
Oregon Film and the Kick Ass Oregon History podcast celebrate the 50th anniversary of the shot-in-Oregon Paint Your Wagon, one of the most misguided movie musicals of all time, set during the gold rush and built around the singing skills of noted vocalists Lee Marvin and Clint fuckin' Eastwood (??), and adapted for the screen by Paddy Chayefsky (?!?!). That's an amazing recipe for disaster that despite itself, turns out to be pretty—if sometimes unintentionally—fun. BOBBY ROBERTS
7 pm, Hollywood Theatre
Don't forget to check out our Things To Do calendar for even more things to do!