2nd Annual Holi Spring Harvest Fest with DJ Anjali & The Incredible Kid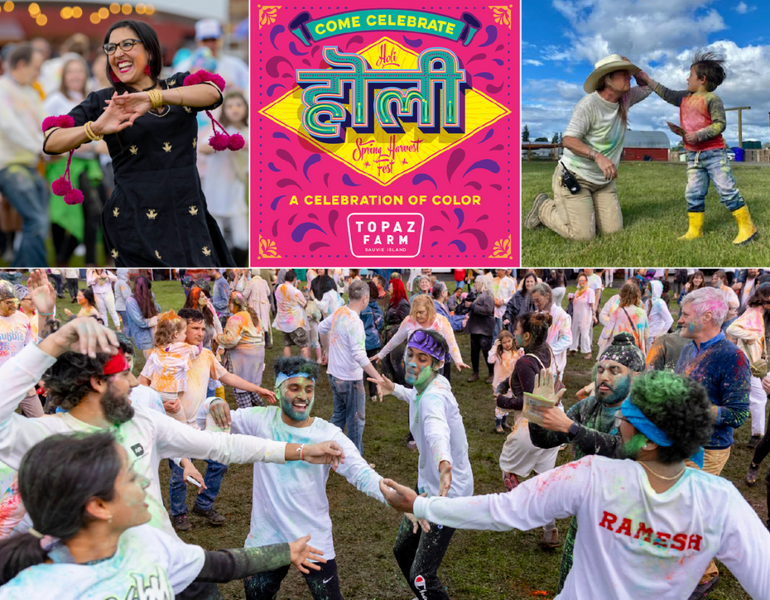 The following description is from the event organizer.
Last year's sold-out Holi Fest was so much fun – this is going to be an even bigger party; music, dancing, powder mischief, dance lessons and demonstrations, farm animals, South Asian food, drinks... join the fun!
This is Portland's only Holi Festival featuring organic powder, direct from India, made from flowers, seeds and vegetables. Each ticket includes a packet of colors.
This year will again be a benefit for farmers in India. Last year, we raised $2,000 for four organizations (MANAVLOK, Gramya Resource Center for Women, SankalpTaru Foundation and Dilasa Sanstha) to help drought-affected farms in Maharashtra, agrarian distressed farms in Telegana and another organization helping empower women farmers throughout India.
Expect to get messy as Holi is celebrated by throwing bright colored powder on each other. Wearing white or old clothes is recommended.