41st Annual Rose Festival Art Show
Every day, from June 1–28, 10 am–1 pm
This is an in-person event
Free
All Ages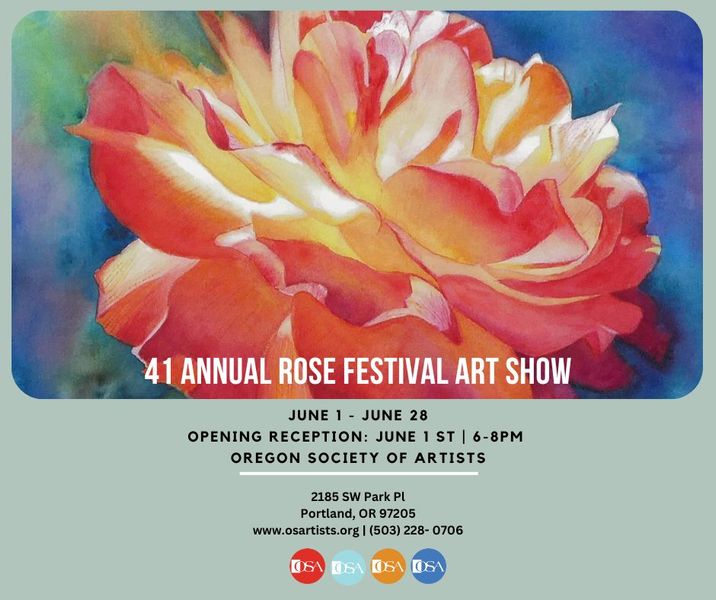 The following description was submitted by the event organizer.
Each year, Oregon Society of Artists partners with the Portland Rose Festival to present
the annual Portland Rose Festival Art Show! Featuring work that showcases the Rose
City in all of its spring resplendence, this exhibition honors the legacy and future of the
Rose Festival and the city of Portland.