This event is in the past
Show Bar
Buckman (Portland)
This is an in-person event
$14
21+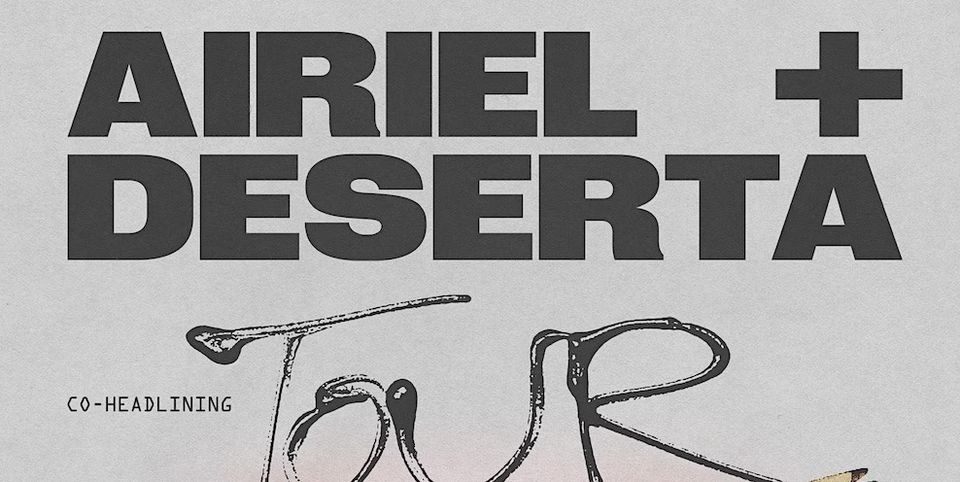 The following description is from the event organizer.
Airiel
In 1997, Jeremy Wrenn formed a two-man shoegaze project called Airiel. Fast forward to 2022 the now 4 piece live band has toured nationally and internationally, released two full-length albums, several singles and five EP's (including a box set). It's loud. It's pretty. You can dance to it.

Deserta
Through a patchwork of reverb-tinged textures – drone guitars, lingering synths and driving percussion – the Los Angeles-based singer/songwriter and multi-instrumentalist Matthew Doty weaves together stories of care, frustration and catharsis that ultimately stretch to a gentle resolve. On new album Every Moment, Everything You Need, Doty chronicles the kind of year we all fear, full of uncertainty, tension and sustained pressure, and transforms it into a celebration of perseverance. It's an essential reminder that we have the power to shape the stories we tell. The LP was mixed by Dave Fridmann (Tame Impala, Mogwai, Interpol), with Beach House and Slowdive producer Chris Coady engineering and co-producing.


Shadowlands

Shadowland's music explores anxiety, fear, depression, and isolation. Fronted by primary song-writer Amy Sabin their songs sometimes contain moments of joy and subtle irony, a reminder that life can be hopeful and at times requires levity to persevere. Warm analog synths, shimmery guitar, and intricate rhythms carry you through these emotions made real by Amy's dynamic voice, which are sometimes doubled by identical twin and guitarist/co-songwriter Angie. The band is highly collaborative in their creations, a close-knit friend family rounded out by Casey Logan on drums and Jesse Elizondo on bass.
Event Location
1300 SE Stark (located in Revolution Hall) Portland, Oregon 97214
Venue website