This is an in-person event
$23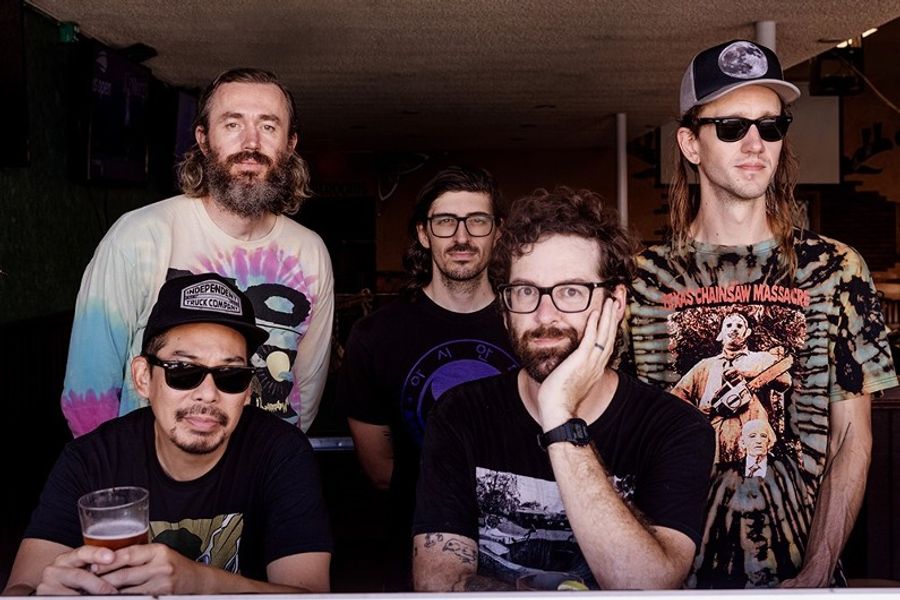 The following description was submitted by the event organizer.
AJJ frontman Sean Bonnette can summarize the band's new album, Good Luck Everybody, in a single sentence: "Sonically, it's our least punk record, and lyrically, it's our most punk record."
And indeed, Good Luck Everybody (January 17, 2020), the Arizona band's seventh album, stands out in their already diverse catalog. While still rooted in the folk-punk sound AJJ has become known for, the album is unafraid to delve into new territories that test the limits of what the band is capable of.
"I think it explores some of the weirder sides of AJJ, the more experimental leanings that we've had in the past," says bassist Ben Gallaty. Good Luck Everybody draws from a wealth of sonic inspirations, from Laurel Canyon folk-rock of the 60s and 70s to avant garde artists like Suicide, as well as some orchestral pop. There is even a piano ballad, the tragic "No Justice, No Peace, No Hope."
Lyrically, Good Luck Everybody is a change of pace from the idiosyncratic songwriting style Bonnette has honed over more than 15 years fronting AJJ. It still features his wonderfully weird turns of phrase and oddball word pairings, but this time, his thematic lens is more directly focused on the inescapable atrocities of the world around him. Longtime fans will recognize the album's social commentary as a return to their 2011 release, Knife Man, but this time it's fueled by a more radical urgency.
"I usually try for a timeless effect in songwriting, so that you can hear a song and generally not think about the context under which it was written," says Bonnette. "But for this one, I was trying to write, and all the bad political shit just kept invading my brain and preventing me from writing that way. So I decided to fully embrace it and exorcise that demon."
Much like Woody Guthrie and Phil Ochs pulled their songs straight from newspaper headlines, Good Luck Everybody feels like a long scroll through social media feeds on a particularly volatile day.
After years of partnering with Asian Man Records and SideOneDummy Records, AJJ is releasing Good Luck Everybody on their own, via their new label AJJ unlimited LTD, with Specialist Subject Records handling the European release. Bonnette and Gallaty also produced the record themselves and, in addition to their usual cast of collaborators (Preston Bryant, Dylan Cook, Mark Glick, Owen Evans), it features guest appearances from Thor Harris, Jeff Rosenstock, and Laura Stevenson.

"One thing that makes me rather giddy is that without a label or a producer, our listeners will have no one to blame besides us for the way our sound has changed," laughs Bonnette.

For all of its dark leanings and its pessimistic reflections on modern culture, AJJ hopes that fans will ultimately come out of the album in a hopeful place. By its final track, "A Big Day for Grimley," it feels like AJJ is holding the listener's hand, staring at the looming apocalypse ahead, and whispering a message into their ear: Good luck, everybody. -Dan Ozzi

w/ Open Mike Eagle & Foot Ox\