Anne Gudger: The Fifth Chamber
This event is in the past
Monday, September 18, 6–8 pm
This is an in-person event
Free
All Ages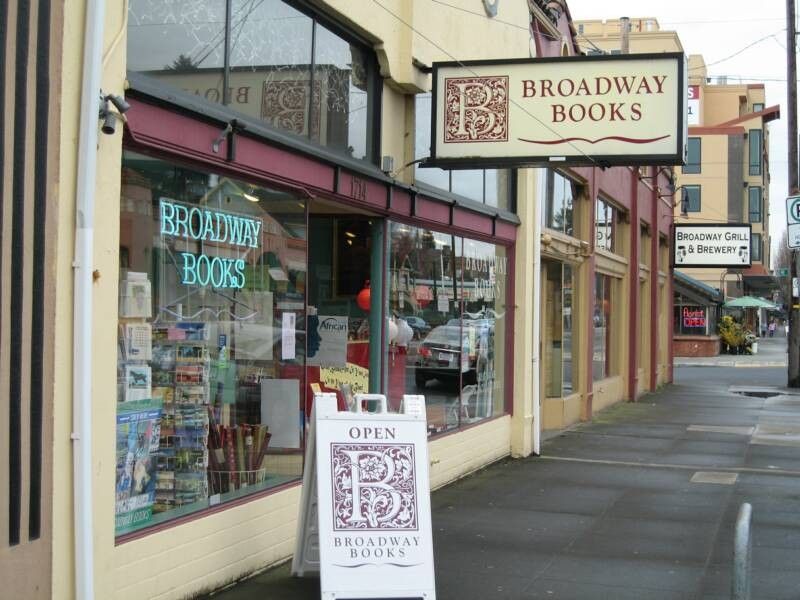 The following description comes from the event organizer.
On Monday, September 18th, Portland-based writer and acclaimed essayist Anne Gudger will launch her highly anticipated debut memoir, "The Fifth Chamber," at Broadway Books. She will be joined in-conversation by award-winning writer Kate Carroll de Gutes, who will moderate the discussion.
"The Fifth Chamber" is Gudger's first book, a poignant, poetic memoir that delves deeply into the nature of love, loss, and the passage of grief. It touches on Gudger's personal story of losing her husband in 1987 as they awaited the birth of their first child, and details both the trials she endured as a single mother in mourning and the process of learning to love again. The book's title is a reference to the heart's "fifth chamber," one that doesn't physically pump blood but holds love, grief, and shadows, and prompts the capacity to heal when those elements converge—something that Gudger learned through experience, and would later spin into an acclaimed career as writer focusing on themes of overcoming grief, embracing love, and finding gratitude.
The event will start at 6pm and will be followed by a book signing (books will be available for sale on-site).
Details:
Monday, September 18th, 6:00pm PT
Anne Gudger in conversation with Kate Carroll de Gutes for the release of THE FIFTH CHAMBER
Broadway Books
1714 NE Broadway
Portland, OR
*Talk/reading with booksigning to follow
ABOUT ANNE GUDGER:
Anne Gudger is a Portland writer who loves language and space on the page. She writes about love and loss and how we get from there to here. She's been published in Real Simple Magazine, The Rumpus, Slippery Elm, NAILED Magazine, Entropy, Tupelo Press, Atticus Review, The Timberline Review, Columbia Journal, Sweet Lit, Cutbank, Cutthroat, The Normal School, and elsewhere. You can find more information about her at annegudger.com.
ABOUT KATE CARROLL DE GUTES:
Kate Carroll de Gutes is a genderqueer writer whose work explores sexuality and the qualities of gender identity and expression in order to examine how butch women are dismantling traditional modes of masculinity and inhabiting a territory of masculine identity that has nothing to do with cis-men. She has written two books, Objects In Mirror Are Closer Than They Appear and The Authenticity Test. You can find more information about her at katecarrolldegutes.com.