Aparna Nancherla: The Unreliable Narrator Book Tour Featuring Mostly Standup
This event is in the past
Thursday, September 28, 8 pm
This is an in-person event
All Ages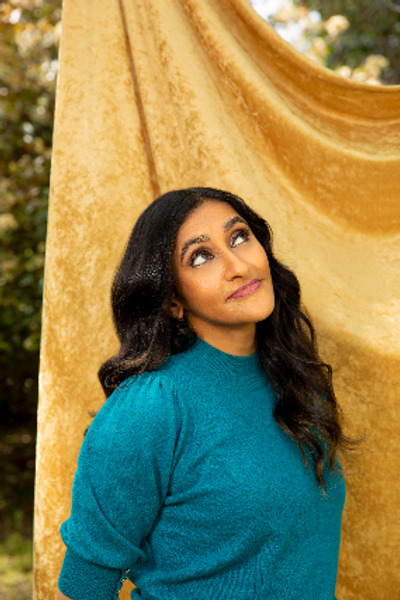 The following description comes from the event organizer.
Despite being shy and modest (her actual words), Aparna Nancherla has a lot to say. So much so that she wrote a whole dang book about how shy and modest she is. But that wasn't enough for her. Oh no no no. When asked to do a book tour, she said, "Actually, what if I just do standup? And sort of throw books at people as they're trying to leave?" And honestly, all her agents (stuffed animals) got so excited about it they threw a bunch of papers in the air like at NASA when the rocket is safe. And so, here it is. A book tour featuring mostly standup.


Aparna is an established comedian, actor and writer who performs all over the place. Her book of personal essays, Unreliable Narrator, will be out on September 19, 2023 from Viking Press.
Aparna's had half hour comedy specials on both Netflix and Comedy Central, as well as making multiple appearances on late night.
She can currently be seen on The Drop, Lopez Vs. Lopez, Search Party, and Space Force, among myriad other guest appearances. Aparna's voice can be heard in many animated series including The Great North, Bob's Burgers, and Bojack Horseman. She was a series regular on Comedy Central's Corporate and she made her feature debut in the Paul Feig movie, A Simple Favor.
Aparna's also written for Mythic Quest, Late Night with Seth Meyers, and Totally Biased With W. Kamau Bell.
Most importantly, she is available for couch sitting.
Media