Big Thief & Lucinda Williams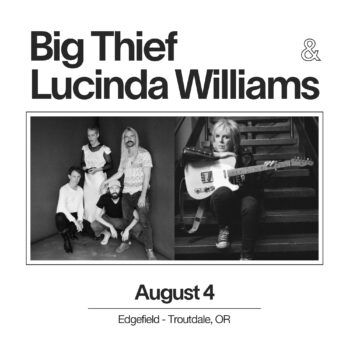 Hailed by notable publications such as Pitchfork and NPR, folk-rock band Big Thief employs homey guitars, rattling percussion, and grounded yet whimsical storytelling on their latest output, Dragon New Warm Mountain I Believe You. The album was recorded in four different locations across the United States after the band quarantined together in the Vermont woods. They will be joined by legendary singer-songwriter Lucinda Williams.
On sale Fri Jan 27 at 10 am.