This event is in the past
Thu, Feb 16, 7:30 - 9:30 pm
Free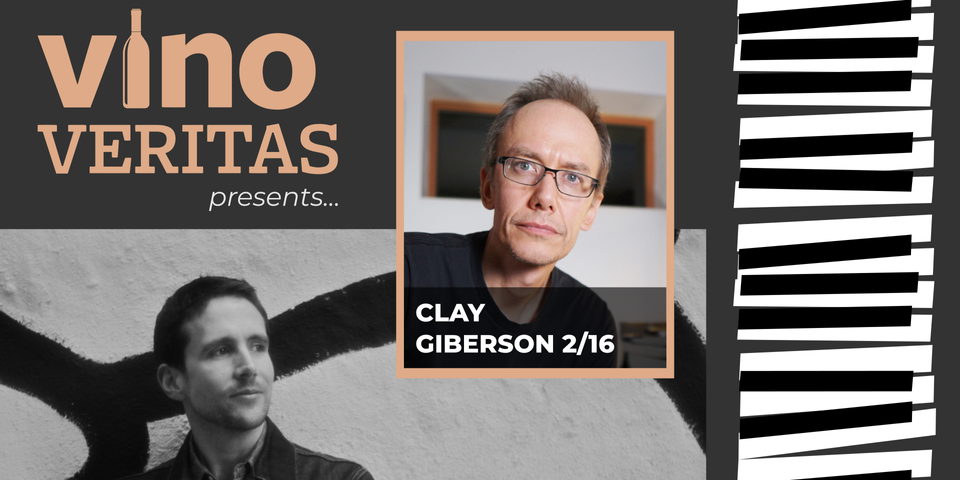 The following description is from the event organizer.
For four weeks this past October, Vino Veritas transformed from a wine bar and bottle shop into a cozy jazz club. Each week during the inaugural Thursday Night Music Series the place was packed. "We knew it would be a hit, but we didn't expect people to catch on that fast," said part-owner, Trevor Gorham. This time around the series has been extended to six weeks and includes first-call pianist and arranger Clay Giberson, and locally renowned vocalist and songwriter Kathleen Hollingsworth. The series entitled "Some of my best friends are…pianists'' is hosted by the Brent Follis Trio and each week highlights the drummer's close musical friendships with local piano legends including the Grammy-nominated Randy Porter, 40-year veteran of Diana Ross' band, George Mitchell, local smooth jazz icon and prolific recording artist Tom Grant, and NYC transplant and leading pianist/composer on the Portland jazz scene, Kerry Politzer.
Follis is a hidden gem of a performer most appreciated by the musicians he works with regularly. Randy Porter calls him "one of [his] favorite drummers with the most sophisticated phrasing and unbeatable swing-feel, he's fantastic!".
Tom Grant appreciates Follis' "total commitment to the vibe of the moment," adding that he is "masterful in any groove –– jazz to Latin, and beyond".
After Flashback to October 2020 in the midst of a global pandemic, a little wine bar with outdoor seating in the Montavilla neighborhood in Portland OR did something unthinkable––with emergency funds from the CARES Act, Vino Veritas launched a live outdoor music series led by Portland based drummer and musical empresario, Brent Follis. From October 2020 to March 2021, under Follis' curation, Vino Veritas was the only live music venue operating in Portland. Almost exactly two years later Vino is expanding its music programming with a weekly series on Thursday nights featuring piano trios led by the local drummer who got it all started. In the second installment of the weekly Thursday series, music lovers can enjoy the intimate setting and the warm hospitality of Vino's erudite staff.
Vino Veritas has been named Portland's Best Wine Bar by Willamette Week for several years running. Down-to-earth sommeliers, Trevor Gorham and Manuel Mederle, welcome everyone, regardless of their wine-tasting knowledge. The bar serves light fare to accompany a wide selection of local and global vintages available in glass pours or bottles off the shelf.
EVENTS: Brent Follis Trio: Some of my best friends are…pianists
Thursdays, January 19th through February, 23rd, all shows start at 7:30 PM
January 19 - Kerry Politzer
January 26 - Tom Grant
February 2 - George Mitchell
February 9 - Randy Porter
February 16 - Clay Giberson
February 23 - Kathleen Hollingsworth
Master drummer, producer and songwriter, Brent Follis, is a first-call performer and session drummer. Versatile across all styles, Follis' dedication to his craft has earned him admiration from the best musicians in the Pacific Northwest. His supportive yet understated style makes him the perfect accompanist whose mission is to elevate the music rather than to steal the spotlight for himself.
An innovative voice in the contemporary jazz scene of the Pacific Northwest, pianist and composer Clay Giberson is part of a new generation that is redefining jazz. Emotionally compelling, the music grooves as much as it dazzles with harmony, lyricism and rhythmic intricacy. He studied jazz piano at the University of Miami and later established himself in New York where he also earned a Master's degree in music technology at NYU. Clay has released six recordings on the premier jazz label Origin Records and seven others with his Portland-based groups Upper Left Trio and Go By Train.