This event is in the past
Saturday, November 25, 8 pm
This is an in-person event
$80 - $199
All Ages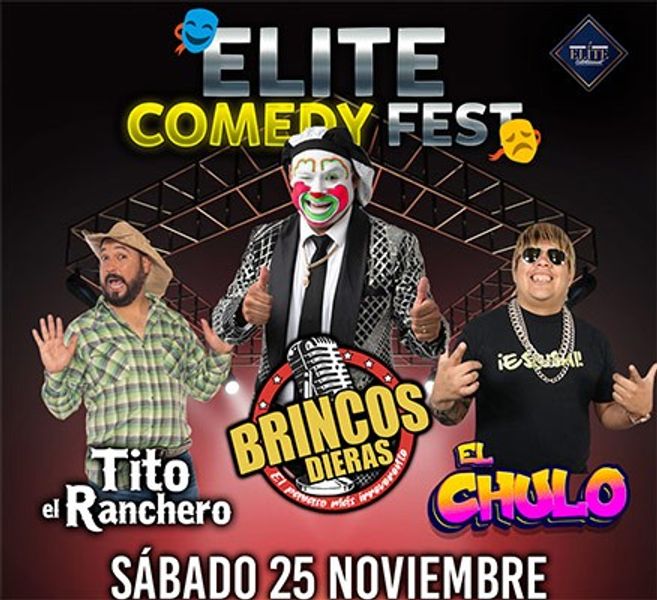 The following description comes from the event organizer.
POR PRIMERA VEZ llega a Oregon el payaso más irreverente de todo Mexico y Los Estados Unidos, BRINCOS DIERAS! El show del payaso Brincos Dieras llega a este gran recinto acompañado de El Chulo, con un sin fin de anécdotas y chistes para hacerte reir toda la noche! Una noche llena de comedia… NO TE LO PUEDES PERDER!!
Brincos Dieras is "the most irreverent clown in all of Latin America". Dressed in his signature clown costume, complete with makeup and a flamboyant suit, he draws thousands of fans to his engaging live performances. An international sensation, the comic hails from El Paso, Texas, and performs on stages across the United States and Mexico. Instantly recognizable for his signature look and larger-than-life persona, he has become a compelling figure in the world of Latin comedy.
A sought-after showman, he has shared the stage with an array of celebrated humorists. Performing alongside Jose Luis Zagar, he delivered big laughs on tours like Se Los Cargo El Payaso in 2021. His large following on social media platforms like Instagram and TikTok has kept him in the public eye and at the top of his game.
On Sale Friday, September 22, 2023 at 10 am
Media