Easter Weekend on the Farm
$10 per person for all ages (except babies not walking yet)
All Ages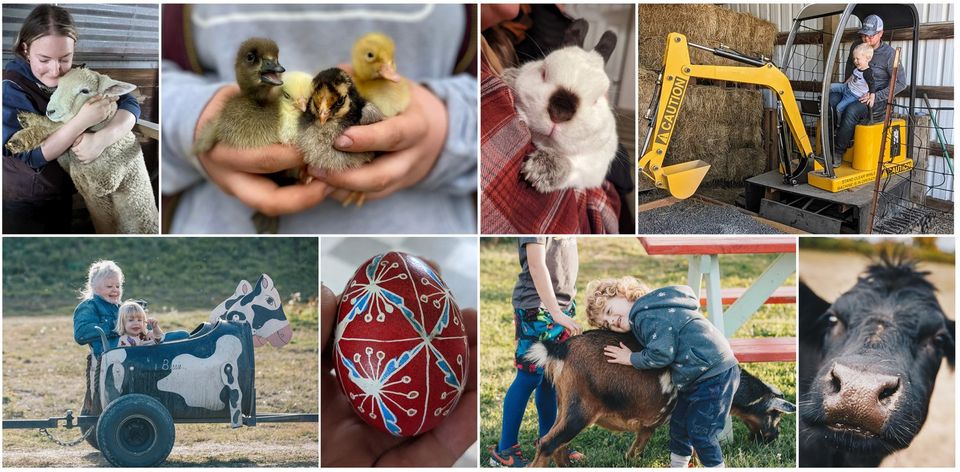 The following description is from the event organizer.
Start a new tradition with a relaxing and fun visit to our working farm with activities for everyone! Please join us for this private, ticketed event, available by preorder only. Each entrance ticket comes with:
• Farm entrance and parking
• One of Chef Janelles' housemade donuts
• Coffee and hot chocolate
• One cow train ride or mini-digger session
• Visits and interactions with the farm animals, including our bunny, Mr. McGregor. And come see our new lambs!
• A scavenger hunt on the farm with kid prizes for finding all the spots
Coloring activities
• Ukrainian egg decorating demos
And mom and dad, yes there will be adult beverages including "Topaz Farmimosas" with our housemade marionberry lemonade! We'll also have beer, wine, hard cider and non-alcoholic beverages available for sale.
Three entry times to choose from:
9:00-10:00 a.m.
10:00-11:00 a.m.
11:00 a.m.-Noon