Fall in Love with Lents Fest
This event is in the past
Every day, through February 13, 11 am–7 pm
This is an in-person event
Free
All Ages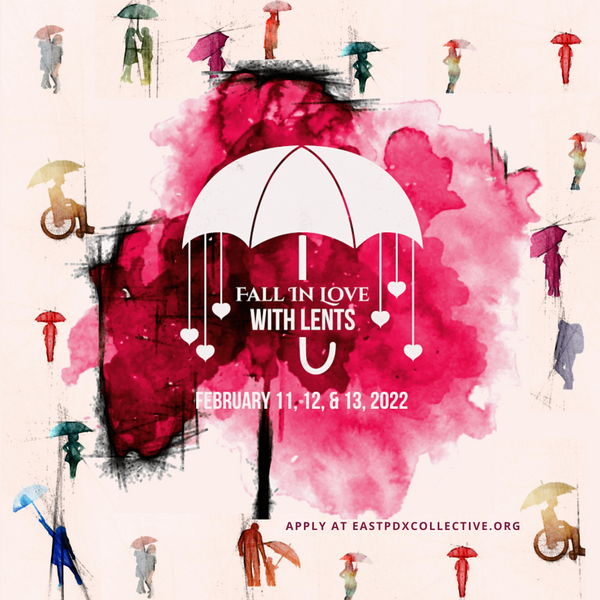 The East Portland neighborhood is vying for your affection during this multi-day event that will build community and showcase art. On the festival's first evening, "bring what you can and take what you want/need" at a mutual aid-inspired event that will also feature live music and performances. Mid-weekend, SOLVE will lead a community clean-up at Lents Town Center and local businesses will welcome folks in for open houses and demonstrations during the East Portland Art Fest. To cap it all off, Sunday's Community Connections Fair will keep the momentum going by connecting folks with local nonprofits for future volunteer opportunities.
Friday, Feb 11 (4pm – 7pm): "Really Really Free" Community Market with Live Music & Performances. Bring what you can, take what you want or need… and enjoy live music and performances from local artists while browsing what your neighbors have to offer—fun for the whole family at this mutual-aid-inspired event.
Saturday, Feb 12 (8 – 10 am): Community Clean-Up at Lents Town Center in partnership with SOLVE. Help keep our environment clean and safe for everyone; have fun and meet other like-minded Portlanders in service.
Saturday, Feb 12 (11 – 4pm): East Portland Art Fest and explore local Lents business open houses. Over 25 vendors, live music and performances – local businesses providing open houses (free guided meditation, tool demonstration, and more). Bring the family and come spend the day exploring what Lents has to offer.
Sunday, Feb 13 (11 – 2pm): Community Connections Fair. Meet local non-profit organizations to find out what incredible work is happening in East Portland. Get connected with your next volunteering gig and get inspired to make change in our community.