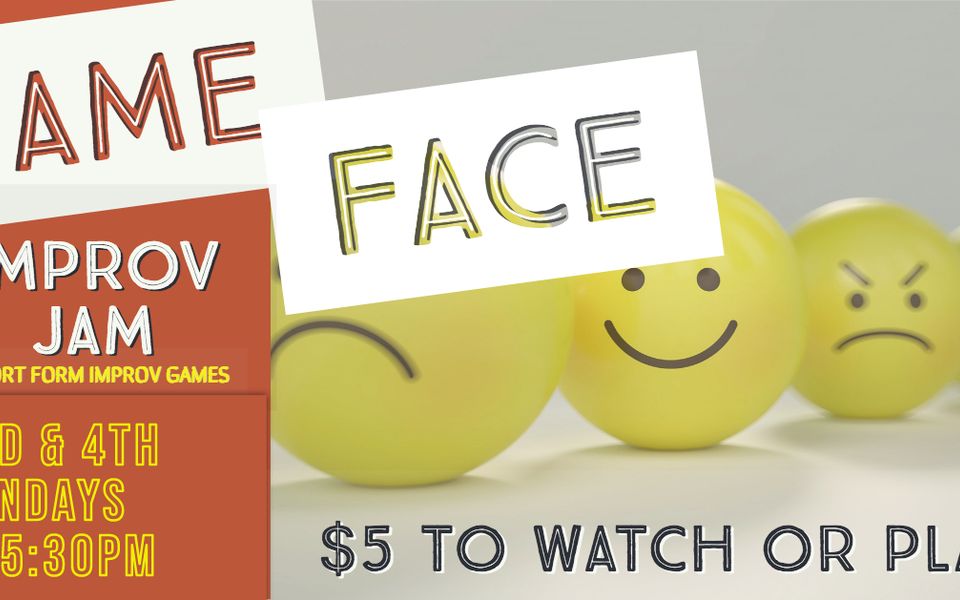 "
Short Form Improv Jam! Now in the Annex!
Do you play along to Whose Line games in your living room and want to give it a go in person? Are you already in love with the art and want more time to play? Could you use a bright spot in your week and a good laugh?
Come to Game Face!!!
Game Face is a short form improv jam where anyone can try it out, jump in on the fun, or show up to simply laugh, support, and soak in the joy.
Fast, fun, and super laid back. Come hang out!
" (Promo Copy)