Homegrown Gameshows: Movie Jeopardy with Portland Movie Club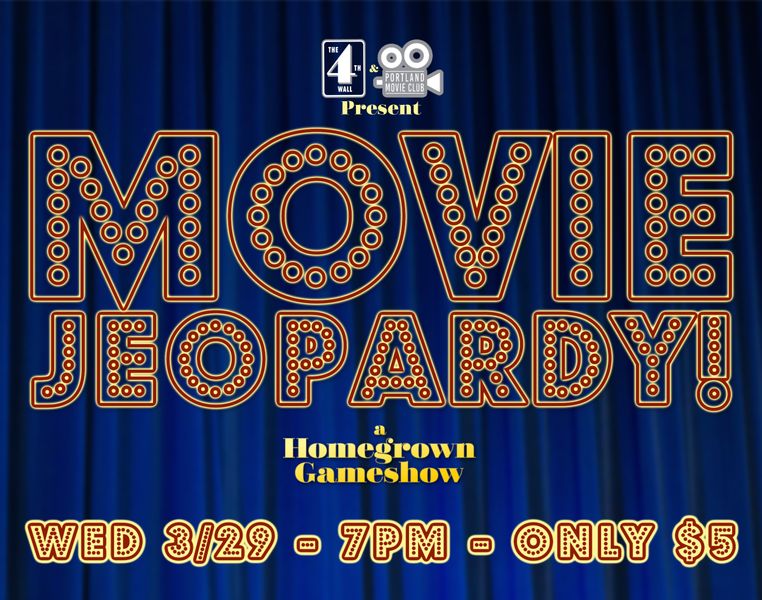 The following description was submitted by the event organizer.
Homegrown Gameshows is back, this time teaming up with the Portland Movie Club for a rip-roaring round of Movie Jeopardy! Put your film knowledge to the test up against other movie nerds for fun and prizes. This event kicks off at 7pm, is open to all ages, and is only $5 to attend!