ISMO: Finnish Comedy Show
This event is in the past
$30 - $40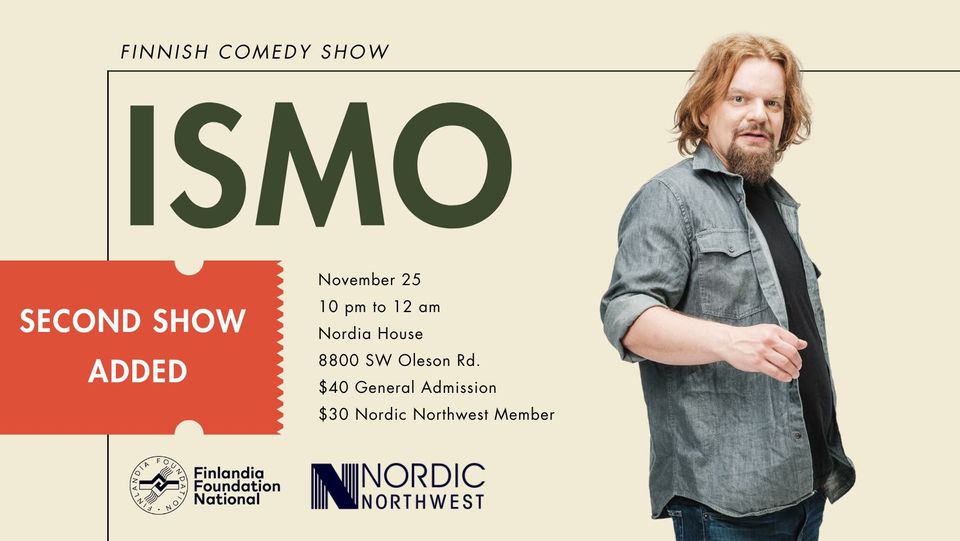 "
After selling out his initial show at 7 pm, Ismo the Finnish comedian is adding a second late show on November 25th at 10 pm!
Come laugh with us during this special performance of Ismo Leikola, famous Finnish professional comedian. You'll laugh, you'll cry (okay maybe not cry), you'll walk away a little happier. You do not want to miss this performance!
The Finnish comedian started his comedy career in 2002 and quickly became one of the top performing comedians in the country. There, Ismo wrote and starred in 2 seasons of his own sitcom, Ismo, and filmed four comedy specials, toured to sold-out crowds for years and made numerous television appearances.
" (Promo Copy)