This event is in the past
Multiple dates through August 27, various times
This is an in-person event
$8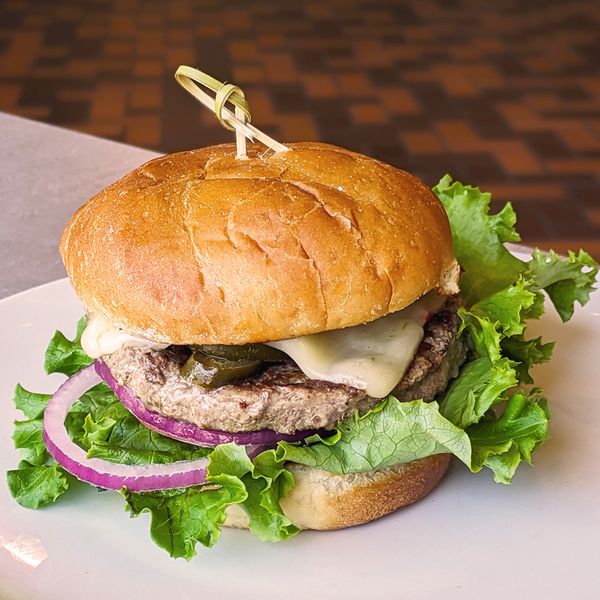 What It's Called: Jalapeño Burger

What's On It: Pepper Jack cheese, jalapeños, Sriracha mayo, lettuce, tomato, pickles, onions

What They Say About It: Saddle up for a wild ride with our Jalapeño Burger! This fiery delight boasts Pepper Jack cheese, sizzling jalapeños, and a lasso of Sriracha mayo, all topped with fresh lettuce, tomato, pickles, and onions. Giddy up and take a bite of the wild, spicy West! Yeehaw!

Where and When To Get It: 10350 N Vancouver Way / Monday–Wednesday 9 am–midnight, Thursday–Friday 9–2 am, Saturday 8–2 am, Sunday 8 am–midnight

Jim Beam Drink Special: No

Jim Beam Shot + Laurelwood Beer Drink Special: No

The Fine Print!

Allow Minors? No
Allow Takeout? No
Allow Delivery? No
Purchase Limit? No
Meat or Vegetarian? Meat
Available Gluten-Free? Yes
Available Vegetarian? Yes
Available Vegan? Yes
Anything Else? Subs are available for additional cost.