James Lavadour and Heather Watkins
This event is in the past
Every Tuesday–Saturday, through November 28, 10 am–5 pm
This is an in-person event
Free
All Ages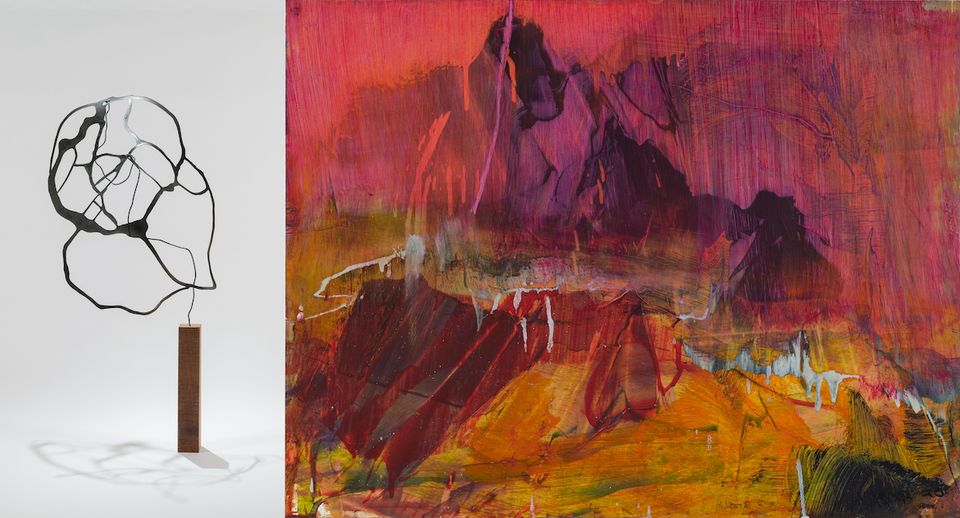 The following description comes from the event organizer.
November 1 - November 28, 2023
Tuesday - Saturday, 10:00 am - 5:00 pm
We are excited to be featuring two solo exhibitions this month by artists James Lavadour and Heather Watkins
___
PDX CONTEMPORARY ART is pleased to present Planet Waves, an exhibition of a variety of works on paper by artist James Lavadour. Much like his works on panel, these paintings are made over months and sometimes years, adding and scraping away paint to create dynamic abstractions which reference the landscape.
James Lavadour lives and works on the Umatilla Reservation near Pendleton, Oregon. He begins each day in the studio, rising before the sun, to begin painting. Just when the sun begins to rise, the Artist leaves his studio to go for a walk or a drive to witness the land waking up. Although Lavadour's paintings are not based on direct observation, the time spent looking, hearing, and feeling the natural world that surrounds him—his Native land— deeply informs his work.
Lavadour speaks about being one with the land. His physical, process-oriented practice is one that yields abstract expressionist paintings; the accumulations of marks through addition and subtraction are acts of nature in the same way that geological events are acts of nature.
Also available to view are new works on panel by James Lavadour.
___
PDX CONTEMPORARY ART is pleased to present Elemental Things, a solo exhibition by Heather Watkins.
The works in this exhibition developed through multiple, successive actions and gestures, each move informed by the last. Ink drawings made by pouring and guiding ink across a surface were then excised, freed from their grounds to become sculptures. Molded metallic reliefs that at first glance appear to be formed by great force, perhaps involving an industrial process, turn out to be ink drawings made on the back of a luminous, lightweight sheet of paper. A collection of mysterious ink drawings made with ink soaked cotton cord draw influence from beginnings in Ovid's Metamorphosis.
Heather Watkins' practice is rooted in a deep engagement with the transformation of materials with a desire to find ways to hand off a part of the creative process to forces beyond her control. Watkins works with the elemental forces that shape our world—gravity, suspension, compression, evaporation—embracing flux states and unforeseen results.
Some of the works included in this exhibition were originally commissioned by and presented in a two-person exhibition curated by Stephanie Snyder at the Cooley Gallery at Reed College, Dark Moves: Fabiola Menchelli & Heather Watkins.