Jamuna Chiarini Presents: Arpan — An Offering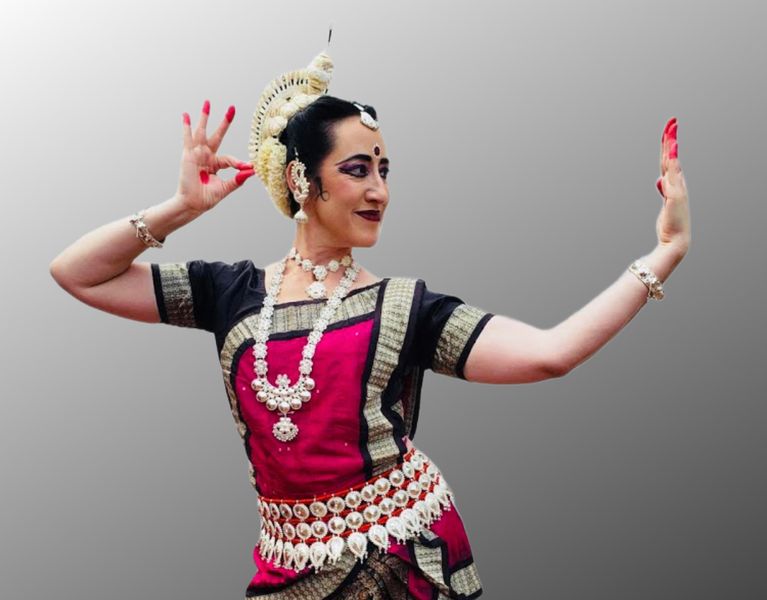 The following description was submitted by the event organizer.
Performing in the classical Indian dance style of Odissi, from the East Indian state of Odisha, Jamuna, a student of Srimati Yashaswini Raghuram, will showcase a traditional repertoire demonstrating the form's graceful, lyrical, rhythmic, and spiritual aspects. The evening will also include a dance film directed and edited by Portland dance photographer Jingzi Zhao. The film follows Jamuna as she adapts to the grim isolation of the pandemic and finds new and meaningful ways to continue dancing without a stage. The show also includes a post-show Q&A with Portland dance artist Linda K.
Jamuna Chiarini is a dance artist, producer, curator, and writer who produces DanceWatch Weekly for Oregon ArtsWatch. Originally from Berkeley, CA, she studied dance at Berkeley High School, East Bay Dance Center, Shawl Anderson, Oakland Ballet School, The School of The Hartford Ballet, and Florida State University, to name a few. She has also trained in Bharatanatyam and Odissi and is a student of Odissi teacher Srimati Yashaswini Raghuram. She has performed professionally throughout the United States as a dancer, singer, and actor for dance companies, operas, and musical theatre productions. Choreography credits include solos and group work for opera and contemporary dance companies in various dance styles. She received a Regional Arts & Culture Council project grant to create a 30-minute trio, "The Kitchen Sink," performed in November 2017, and was invited to be part of Shawl-Anderson's Dance Up Close/East Bay in Berkeley, CA. Jamuna was a scholarship recipient to the Urban Bush Women's Summer Leadership Institute, "Undoing Racism," and was a two-year member of CORPUS, a mentoring program directed by Linda K. Johnson. As a producer, she is the founder of The Outlet Dance Project in Hamilton, N.J., a platform dedicated to producing the choreographic work of women-identified choreographers at Grounds For Sculpture in Hamilton, New Jersey.