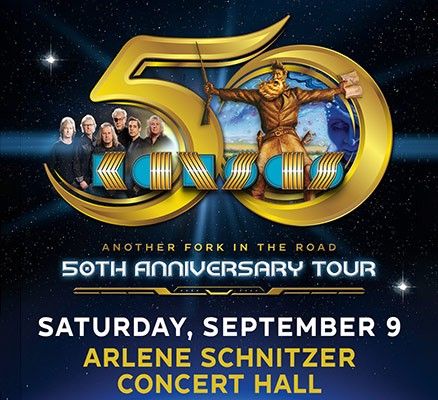 "
Fans will hear songs spanning 50 years of KANSAS music including hits such as "Carry On Wayward Son," "Dust in the Wind," "Point of Know Return," "Play the Game Tonight," and "Fight Fire with Fire," fan favorites, and deep cuts that have rarely been played live.
The band currently comprises original drummer Phil Ehart, bassist/vocalist Billy Greer, vocalist/keyboardist Ronnie Platt, violinist/guitarist David Ragsdale, keyboardist/vocalist Tom Brislin, and original guitarist Richard Williams. With no signs of slowing down, KANSAS continues to perform in front of large and enthusiastic audiences around the world.
" (Promo Copy)
Tickets go on sale Friday, January 27th at 10am.