Knot Springs Summer Concert with Alexis Mahler
This event is in the past
Thursday, August 17, 6–8 pm
This is an in-person event
$89
18+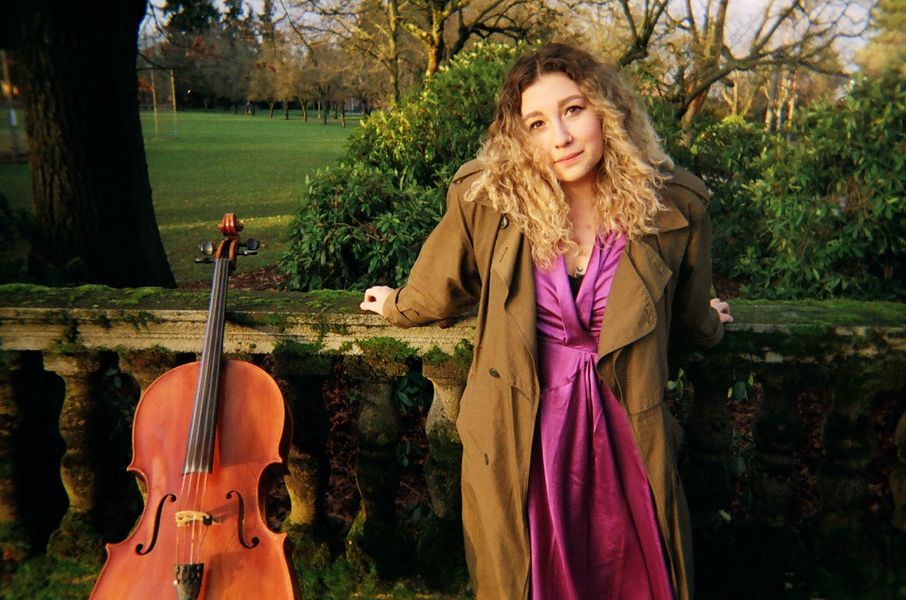 The following description comes from the event organizer.
Knot Springs, Portland's Summer Concert Series featuring 5 intimate outdoor performances. Each live concert takes place outdoors, on the patio of Knot Springs' soaking pools, overlooking the Willamette River and Portland skyline. Guests can relax on the patio or listen from the soaking pools.
Alexis Mahler explores her softness through the dark and earthy colors of the cello. She is a classically-trained violinist and cellist. A somber strum comforted by delicate lyrics and playful, mellow melodies, Mahler's songwriting innocently reaches for the most tender and heartful listener. Her collaborators include: Michael Gamble, Matt Costa, Shook Twins, John Craigie, Jacob Miller, Hanna Haas, Erisy Watt, Lindsay Clark, and Forest Veil.
Limited tickets are now available to individuals who are not already Knot Springs members. To attend, purchase a Summer Concert Series Springs Visit, at the regular Springs Visit price of $89, and the concert is automatically included at no extra charge. Tickets are available on the Knot Springs website.
Knot Springs recognizes the value in supporting musician's mental and physical well-being, and are proud to donate 20% of all ticket sales to the Jeremy Wilson Foundation, which provides resources and services to regional musicians during medical crises.