Live Comedy: CLASS OUT THE A$$ - Spring Formal Edition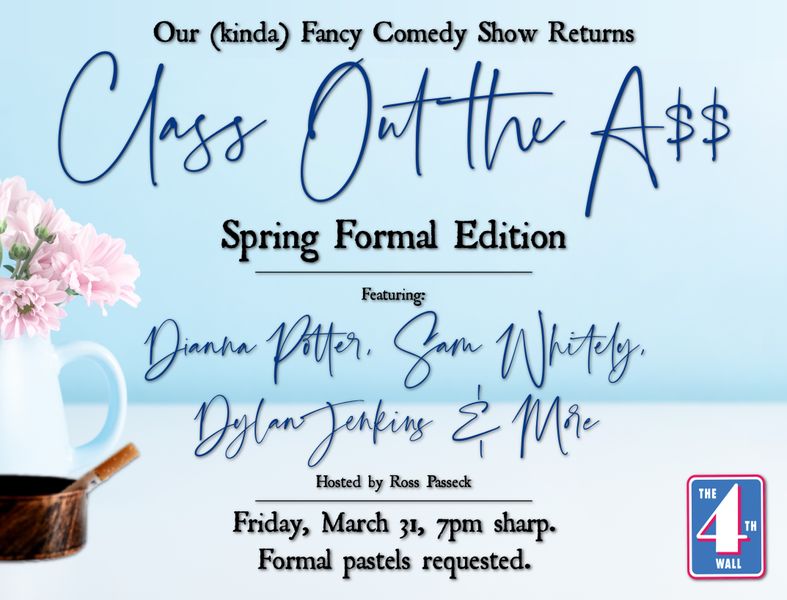 The following description was submitted by the event organizer.
Ring in the Spring with Portland's Funniest & Fanciest standup comedy showcase! Our resident comic Ross Passeck (@sauce_packet) has hand-selected the city's best Hotshots & Headliners for your laughing pleasure, delivering a Dynamic Duo of PDX's best upcoming & utmost talent. All we ask is that you GET A LITTLE DRESSED UP… Featuring Dianna Potter (@diannanimal), Sam Whitely (@samwhiteleybangbang), Dylan Jenkins (@dylanjenkins89), Thomas Lundy (@lundigras), and MORE! Tickets are just $20 and
available online only
.