Loscil, Lawrence English, and Patricia Wolf
This event is in the past
This is an in-person event
$20
21+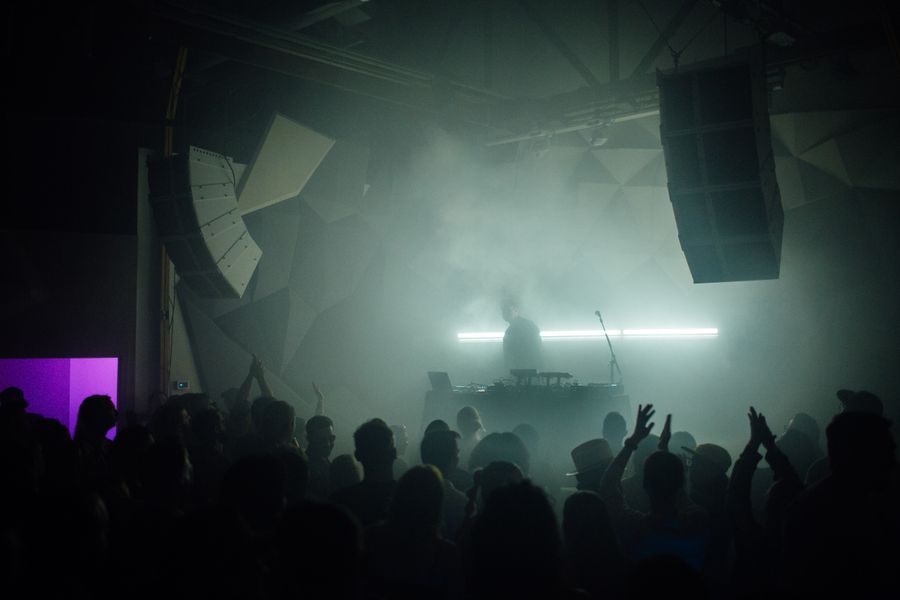 The following description comes from the event organizer.
loscil (Scott Morgan) and Lawrence English present a live AV edition of their collaborative album Colours of Air (kranky, 2023). Drawing from the rich palette of pipe organ sounds sourced for the album, the duo process, rearrange, remix and supplement with live, adaptive visuals bringing new perspectives to their recorded work.
United by a shared interest in the provocative promise of harmony and pulse, and the unyielding aspiration of brutalist architectural forms, loscil (Scott Morgan) and Lawrence English's Colours Of Air for kranky is their first joint offering. Drawing the entirety of the album's sound materials from a century old pipe organ, the recordings draw on a methodology that is equal parts devolution and iteration. Working to extract the full breath of the organ, and through doing so honour the intensely rich sources that the instrument produces, Morgan and English's approaches transform the instrument's pipes and mechanics. This reframing of the instrument reveals a refracted perspective that celebrates the dynamic and timbral capacities of the organ. The results are undulating, saturated and porous, creating a sense of the pieces open ever outward, inviting audiences to become consumed within an ever exhaling breath of sound.
Press:
"The album is lush and oblique—an approachable standout in two daunting catalogs." – Pitchfork
"…the best moments of this album beautifully evoke what I would imagine light filtering through stained glass would sound like if I had been blessed with synesthesia." – Brainwashed
with local support from Patricia Wolf