This event is in the past
Thursday, May 25, 7:30 –10 pm
This is an in-person event
$16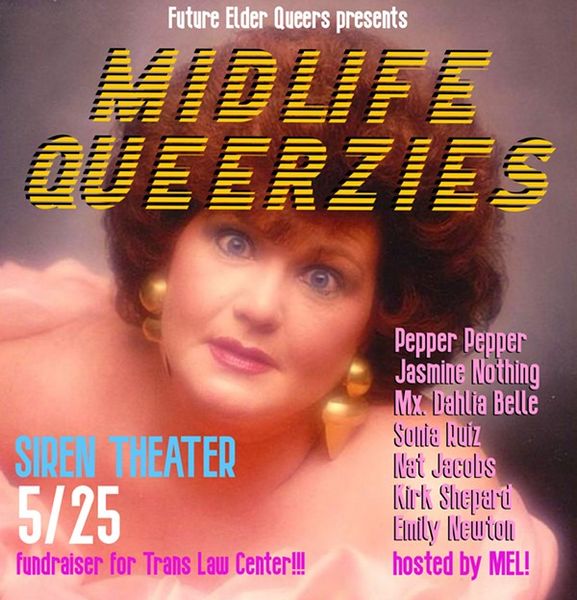 The following description was submitted by the event organizer.
"
A night of post-pandemmy stand-up comedy, storytelling and funtimes with the next generation of elder queers:
Jasmine Nothing!
Mx. Dahlia Belle!
Sonia Ruiz!
Nat Jacobs!
Kirk Shepard!
Hosted by ~MEL~
Bring your dollar dollar bills and get yourself in a generous mood; this is a fundraiser for the Transgender Law Center, lovers!
OUR KNEES HURT!!
See you there, gheys <3
" (Promo Copy)