NiteBrite, The Slightest Bits, and Under Utopia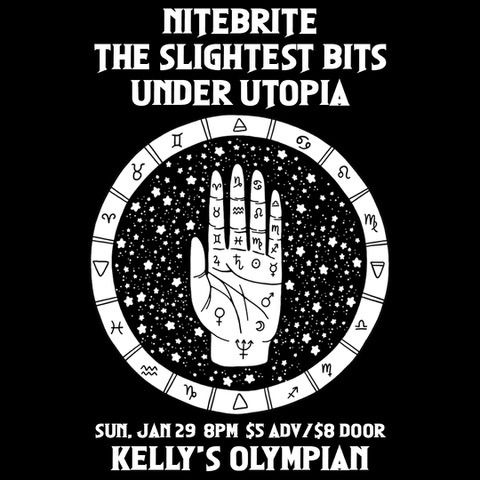 "
NiteBrite - Vanessa Veselka
The Slightest Bits - Instagram
Under Utopia - Instagram | Twitter
Portland Music Month - A portion of your ticket helps support local independent musician grants! Checking in at this show will enter you in a drawing to win a vintage British sports car, luxury air travel, or an E-Bike! More info here!
" (Promo Copy)