Porn Literacy for Parents & Guardians
This event is in the past
Multiple dates through July 5, 5:30–6:30 pm
Pay-what-you-can
18+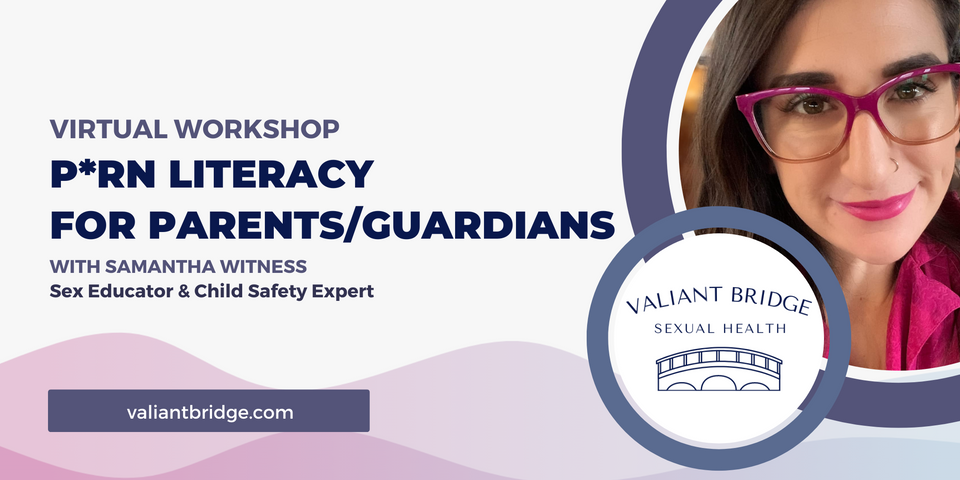 The following description comes from the event organizer.
This online synchronous class is designed for parents and guardians who want to learn about porn literacy and how to navigate the complex world of online pornography and sex education.
Porn literacy refers to the critical understanding of the messages and influences that adult graphic media can have on individuals and society. It also includes being equipped with the tools and knowledge to make informed choices about personal consumption and how to communicate with children about the issue.
The class will cover the following topics:
-Understanding the impact of adult graphic media on youth.
-Addressing common myths and misconceptions about adult graphic media.
-Developing skills to communicate with children about porn.
-Discussing the importance of digital literacy and media literacy.
-Understanding the different types and genres of porn and their impact on adults and youth.
-How to be proactive about sex education and child safety.
By the end of the course, participants will have a solid understanding of porn literacy and the skills and knowledge needed to empower their children and themselves in the digital age. This course is an essential resource for any parent or guardian who wants to stay informed and ahead of the curve in a rapidly changing digital landscape. We are pleasure forward and sex positive facilitators who believe porn literacy is vital for developing healthy relationships and harm reduction.