Portland Mercury Presents: Two Evils with Arlo & Kate—A Comedy Game Show!
This is an in-person event
$15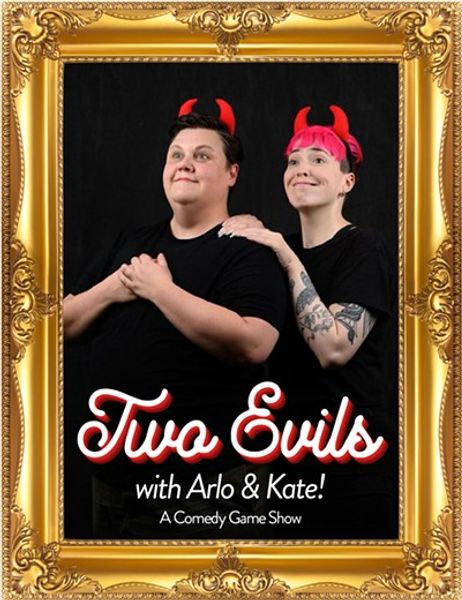 Portland Mercury Undisputed Geniuses of Comedy Arlo Weierhauser and Kate Murphy (noted Bigfoot skeptic) get straight-up diabolical in this live game show, which sees the chucklesome pair answer a series of "truly evil" questions on stage. The audience and a special guest contestant—local comedy fave Nariko Ott—will then decide which of the responses is less evil. It's kinda like a Catholic confessional, except FUN and non judgy. Okay, maybe a little judgy. You'll have to go to find out. Plus, there'll be prizes—the perfect antidote for a little moral corruption.
by Lindsay Costello