Portland Premiere: Lumpia with A Vengeance
This event is in the past
$10 - $25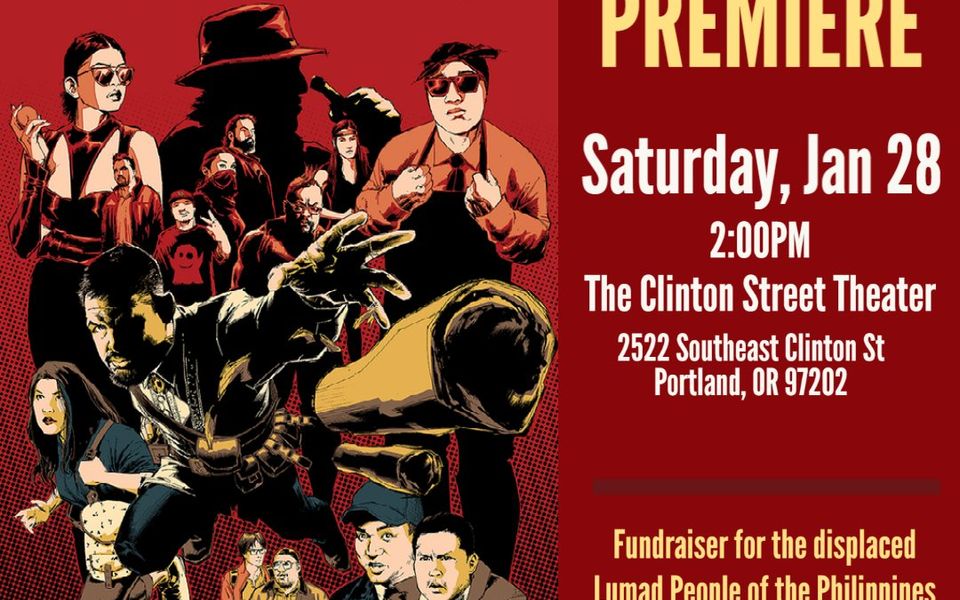 "
Co Presented by Talilo Marfil w/The Filipino Bayanihan Center
Filipino meal with lumpia provided by award winning restaurant Magna Kusina!
Fundraiser for the displaced Lumad People of the Philippines & Rose City Eskrima
"BIG FLIP" music video screening with Q&A from featured artists: Swiggle Mandela, Taryn, JayRThaBarber, and LUMPIA WITH A VENGEANCE producer A.J. Calomay.
In this crowdfunded action comedy, the LUMPIA-armed avenger returns to Fogtown! A maid of honor to her own parents' wedding, teenager Rachel finds herself tangled up with a crime syndicate selling drugs masked as food. She teams up with the crime fighter to prevent a mysterious crime boss from destroying her town, and her parents' dream wedding.
Grab your movie tickets now and see you there!
Directed by Patricio Ginelsa and filmed primarily in the San Francisco Bay Area, "Lumpia with a Vengeance" stars former UFC champion Mark Muñoz, April Absynth (STARZ "Blindspotting", Katrina Dimaranan (Miss Philippines Universe Tourism 2021), Darion Basco, Danny Trejo ("Machete") and a talented ensemble and is a re-telling of Ginelsa's first-ever micro-budget feature titled, "Lumpia."
" (Promo Copy)
2522 S.E. Clinton St. Portland, OR 97202