Multiple dates through Dec 17
$15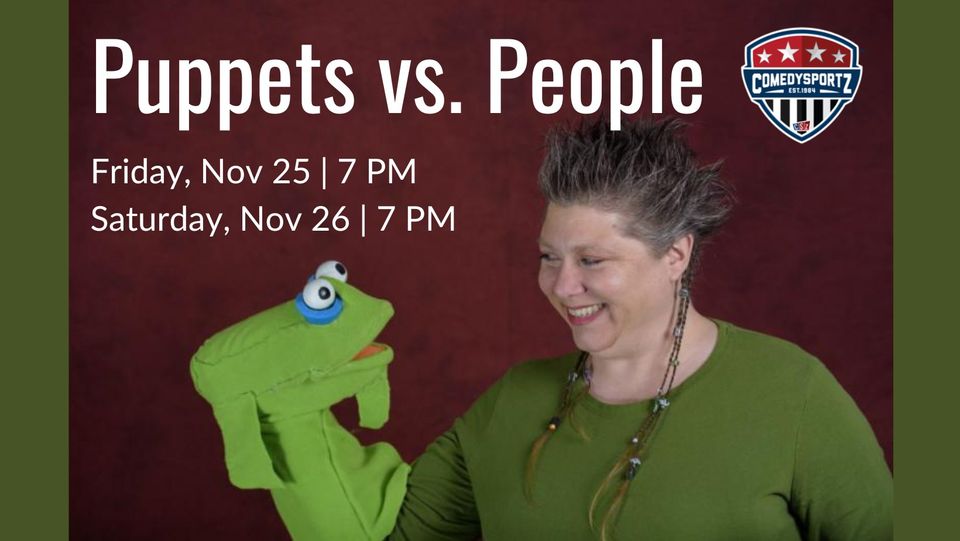 "
Now celebrating over 22 years, it's Puppets vs. People, brought to you by CSz Portland and Zing Productions.
A semiannual grudge match between the puppets of Zing and the improv champions of ComedySportz. Fur will fly as they compete to see who's funnier, in a riotous improv comedy mashup that has been called "Genius," "Irreverent" and "Really Weird."
All improvised scenes and games based on audience suggestions, and winners decided by audience vote - so who's it going to be this this time? Come cheer on your team! This show is rated PG.
" (Promo Copy)