Fri & Sat, through Apr 1, 7:30 - 8:30 pm
21ten Theater
Hosford-Abernethy (Portland)
This is an in-person event
$20
All Ages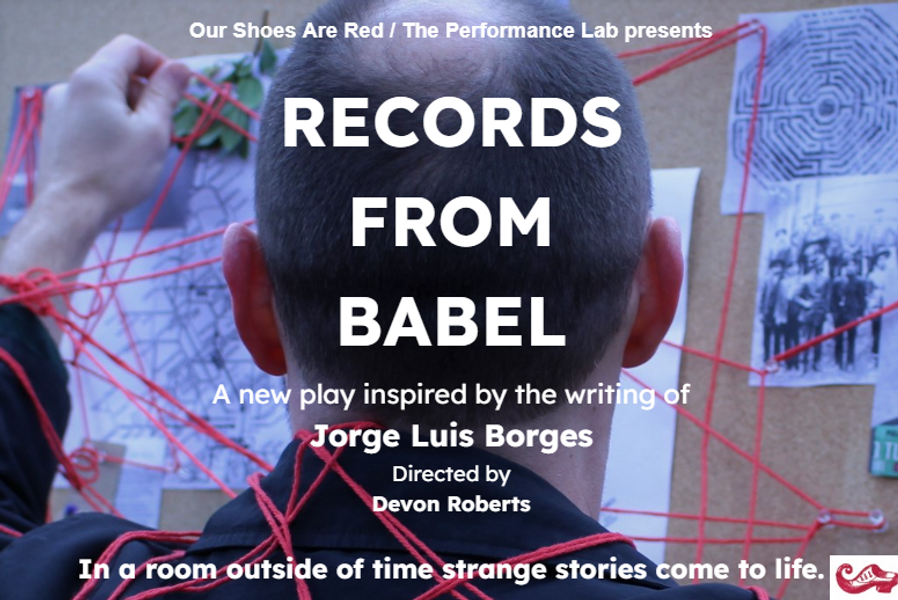 The following description was submitted by the event organizer.
Our Shoes Are Red/ The Performance Lab presents a new play inspired by the writing of Jorge Luis Borges
In a room outside of time strange stories come to life. From the mean streets of gangland New York, to the jungle ruins of a lost god, from spy games during World War 1 to mind games in an endless library, join our intrepid heroes as they navigate multiple mind bending tales, stories both literary and labyrinthine, pulp-drenched and metaphysical, prosaic and poetic.