Science Pub Portland: Launching Oregon's First Satellite
Tuesday, December 5, 7–9 pm
This is an in-person event
All Ages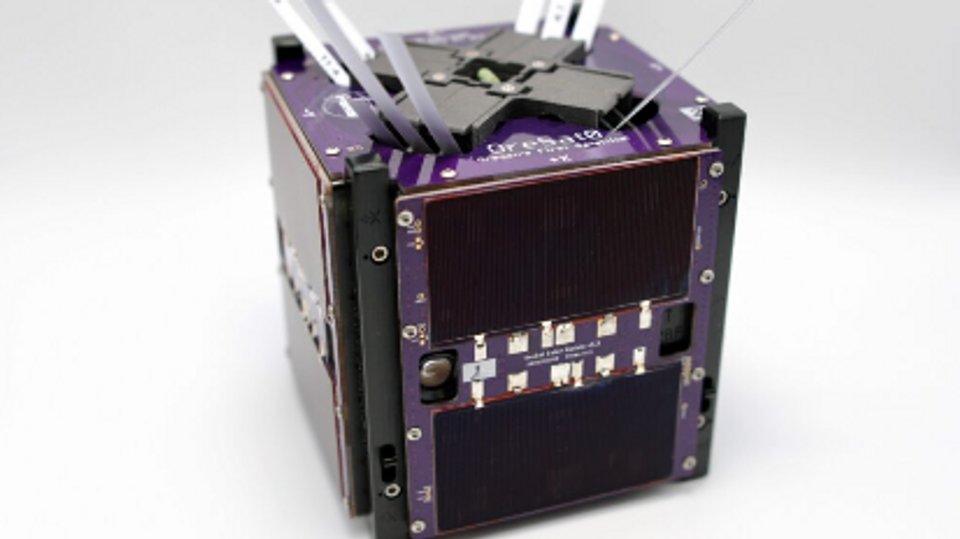 The following description comes from the event organizer.
Join the Portland State Aerospace Society for an evening filled with the adventure of designing, building, and launching OreSat0, Oregon's first satellite, into low earth orbit. We'll discuss space, the space environment, how we built Oresat0, how we tested it, the launch on March 15, 2022, debugging the satellite while in space, and how it will become Oregon's first meteor shower in the next year or two. We'll wrap up with a little bit about our next satellite that's T-4 months from flight, called OreSat0.5.
Andrew Greenberg is a senior instructor in Electrical and Computer Engineering at Portland State University. He's the faculty advisor for the Portland State Aerospace Society (PSAS), and will sit in the
audience and heckle the students who will actually give the presentation since they actually do everything and he just takes credit for it. You can find out more about PSAS here, and about OreSat here.
If you are unable to join us in person, you can watch on zoom. You must register in advance using this
link
. After registering, you will receive a confirmation email containing information about joining the meeting.
Event Location
1945 SE Water Avenue Portland, OR 97214
Venue website