Seba Calfuqueo: Alka domo
This event is in the past
Multiple dates through September 24, 12 pm
This is an in-person event
Free
All Ages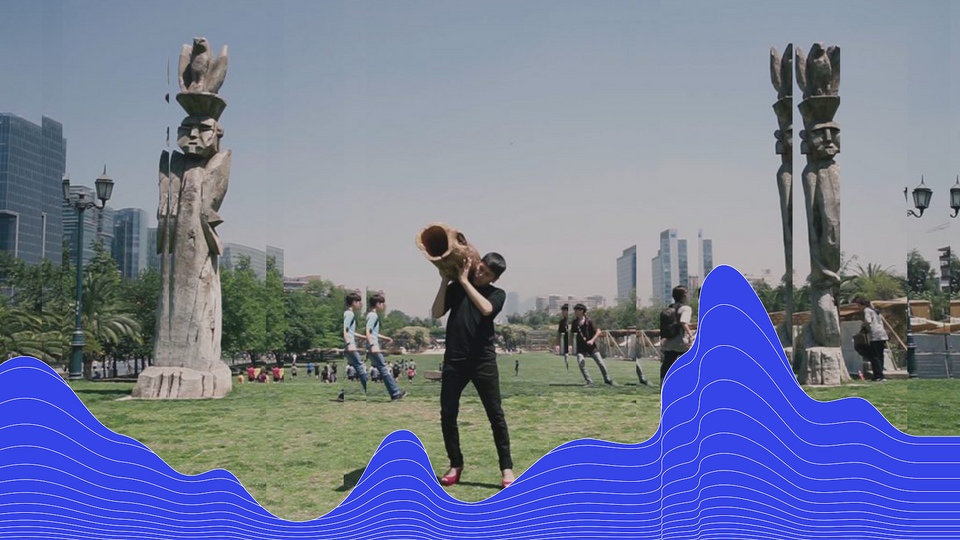 The following description comes from the event organizer.
All programs with Seba Calfuqueo are curated by Christian Viveros-Fauné and co-presented with Converge 45 as part of its 2023 citywide exhibition Social Forms: Art As Global Citizenship.
August 24–September 24: Alka domo is a video installation and performative work that recontextualizes a story about Caupolicán, the legendary toki of the Mapuche, Chile's largest Indigenous community. A toki symbolizes strength and perseverance in the face of adversity. Caupolicán led the Mapuche army in an uprising against the Spanish conquistadors lasting from 1553 to 1558. Caupolicán was elected military leader by the Mapuche people of Chile after holding a log on his shoulders for two days and one night. Today, his name is a symbol of Native American resistance.
In Alka domo, Seba Calfuqueo holds a hollowed-out tree trunk above their head at places of personal history and significance to the artist as well as at various public sites, representing the complex interaction between Mapuche and Chilean culture.⁠
Opening:
August 26, 12:00-4:00 pm
Gallery Hours:
12:00 – 6:00 pm Thursday and Friday / 12:00 – 4:00 pm Saturday and Sunday
Part of
Time-Released
.