Shady Cove with Jeffrey Silverstein
This event is in the past
Thursday, September 21, 9 pm
This is an in-person event
$12
21+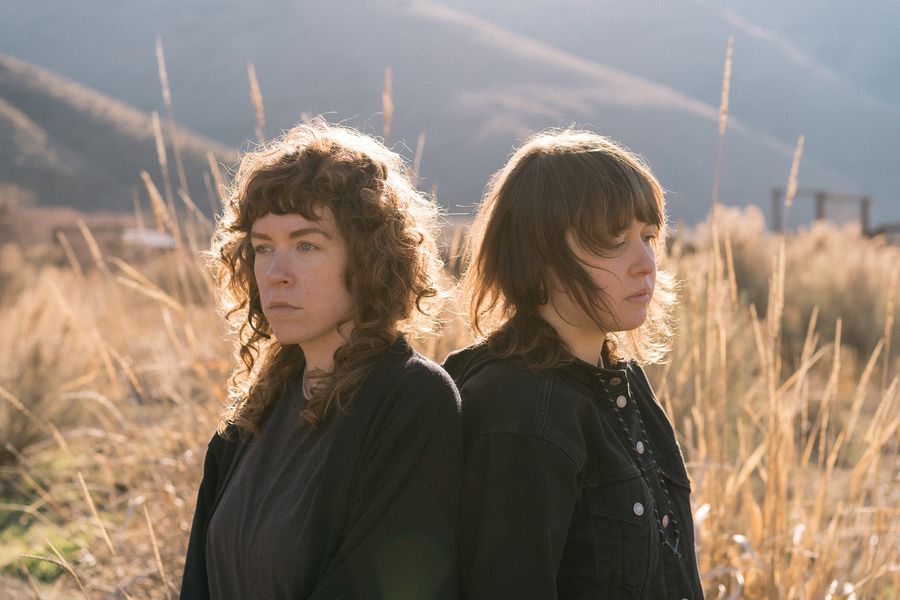 The following description comes from the event organizer.
Shady Cove
Four hours south of Portland, Oregon, the Rogue River flows right through the center of a small
municipality called Shady Cove. This is where songwriters and multi-instrumentalists Sarah Rose and
Sarah Nienaber, formerly of Candace, recorded the track that would become the name of their new
project and self-titled debut, Shady Cove; this is where, in an unassuming cabin, the two seasoned
collaborators began exploring desire's revolutionary potential and the nomadic impulses borne of creative
restlessness and the claustrophobia of city life.
"We were not writing these songs with the idea of a band in mind," says Sarah Rose, describing how the
album came together. "It felt like these songs wanted to belong to something new, rather than the
continuation of a previous project." Across Shady Cove's eleven tracks, Nienaber and Rose are hitting
upon vibrations more intimate but no less immediate than those explored with their prior band, nudging
guitar-driven dream pop into softer and more diffuse territories. To further emphasize her point, Rose
concludes, "moving forward artistically feels like the only option."
Jeffrey Silverstein
Jeffrey Silverstein returns in 2023 with his second full-length release: Western Sky Music. Based
in Portland, Silverstein channels the natural beauty of his adopted Pacific Northwest into
guitar-driven explorations of inner landscapes. The nine tracks that make up Western Sky Music
advance the terrestrial themes of How on Earth EP (2019), You Become the Mountain (2020),
and Torii Gates EP (2021) while lifting Silverstein's sound to sweeping new promontories.
Tracked live in a studio with minimal overdubs, Western Sky Music is a testament to what trust
and synchronicity can achieve in the pursuit of radiant stillness.