This event is in the past
Multiple dates through October 9, 2022, 12 pm
This is an in-person event
$6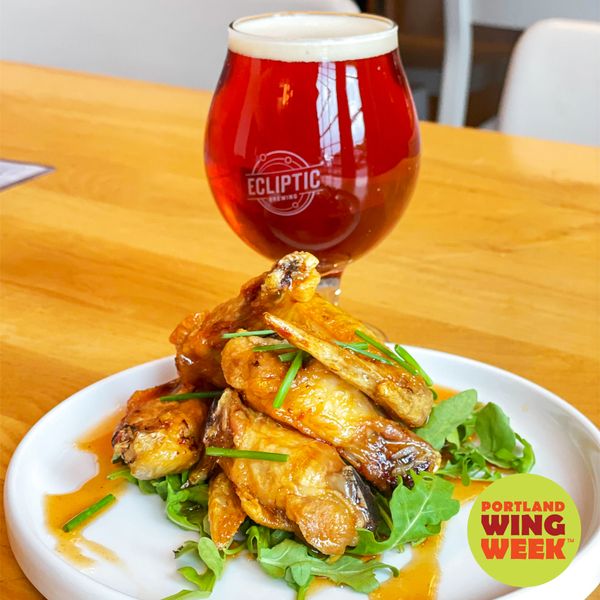 What's On Them: Barbecued chicken wings with a fresno chili honey sauce.

What They Say: Ecliptic's smoky, barbecued wings are served with a fresno chili honey sauce, balancing sweet and savory with just a little bit of tangy heat.

Address/Hours of Availability: 825 N Cook St / Sun-Thurs 12-9 pm, Fri-Sat 12-10 pm

The Fine Print!

Allow Minors? Yes
Allow Takeout? No
Allow Delivery? No
Purchase Limit? Yes - one order per customer
Available Gluten-Free? Yes
Available Vegetarian/Vegan? Yes - Veggie alternative is tofu. (It can be vegan if you don't mind the honey). No surcharge.