This event is in the past
Saturday, September 23, 8 pm
This is an in-person event
$30
All Ages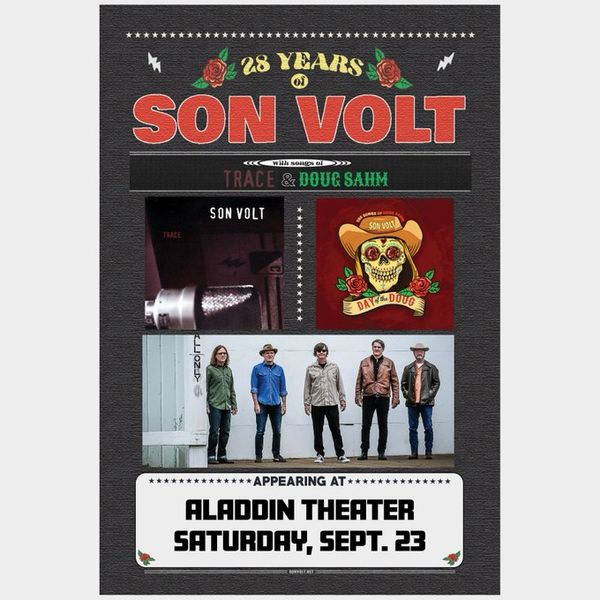 The following description comes from the event organizer.
In 2020, Son Volt planned to celebrate the 25th anniversary of seminal album, Trace, with a tour that played the album from top to bottom. The pandemic had other plans. Flash forward to 2023 and they are on the road with a setlist that features Trace from beginning to end, an homage to Doug Sahm (Sir Douglas Quintet, Texas Tornados) and a celebration of 28 years of Son Volt.
Son Volt's latest record, Day of the Doug, revisits the music of legendary Texas troubadour Doug Sahm. But it's much more than fond remembrance and colorful tribute. It is a summoning and a celebration of a songwriter and performer whose work forged country, Tex-Mex, rock, rhythm and blues, folk, and psychedelia into an utterly unique American sound.
Day of the Doug steps confidently on the trails Sahm blazed. Like any journey to find a grail, Day of the Doug also seeks out all the things that make young artists fall in love with making music in the first place: adventure, youth novelty, and a chance to snatch a bit of immortality.
"It's like reconnecting with a hero," says Son Volt founder Jay Farrar. "And getting back to the same kind of perspective I had when I was starting out as a younger musician. I think it's just important to step back from what you normally do. Take stock. Take inspiration. And see where it leads from there."
On sale Fri Mar 31 at 10 am.