Soulful Joyful Living Trunk Show And Free Workshop
This event is in the past
Sunday, November 26, 12–7 pm
This is an in-person event
Free
All Ages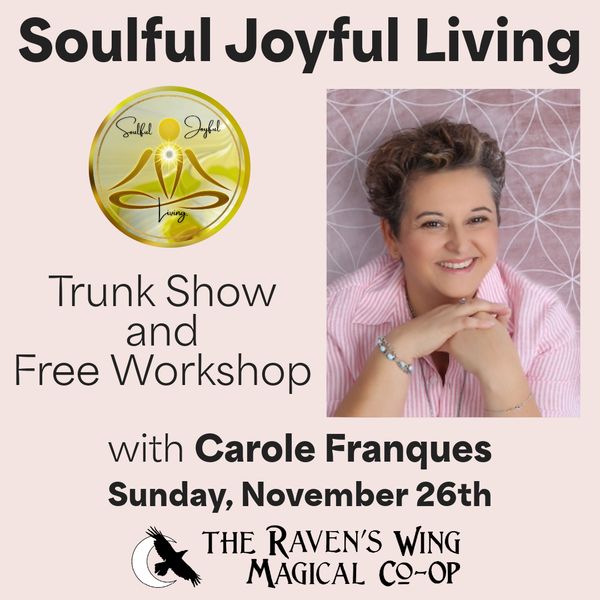 The following description comes from the event organizer.
Come and explore a series of oracle cards by Soulful Joyful Living designed to lead you deeper into the discovery of your soul's journey! Carole Franques will be here for an all-day trunk show and a free interactive workshop from 4:00pm-5:15pm.
The workshop will guide you through how to connect with, clear, and nourish your deck, as well as how to cultivate multi-sensorial experiences with the Body of Wisdom Oracle series, including steps for creating a 9-question spread.
Media