Sparkle & Shine Drag Brunch
This event is in the past
Saturday, September 23, 12 pm
This is an in-person event
$20 - $280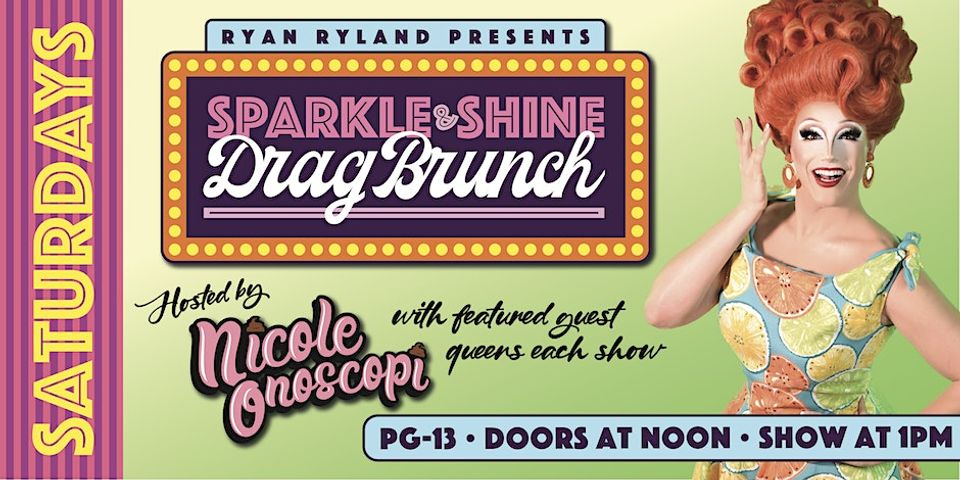 The following description comes from the event organizer.
Hosted by Nicoleonoscopi with Lylac, Kimberly Michelle Westwood & Boujee Cherry
Hosted by Nicole Onoscopi, the colorful, kooky, and highly caffeinated queen of Oregon. She and her most amazing guest queens fill the room with laughs and great times every show. The glamour, the performances, the HAIR! Drag artistry has become globally popular with fans of all ages, therefore our show is rated PG-13. CELEBRATE YOUR SATURDAY!
Our brunch is in a restaurant-style setting with natural light, high ceilings, and a big garage door that we will open whenever the weather permits so you will have not only a fab day with drag entertainment, but also a lovely brunch dining experience. This is a buffet brunch—ticket price does not include food and drink.