Stephen King Castle Rock Double Feature
This event is in the past
Thursday, September 21, 7 pm
This is an in-person event
$10 - $12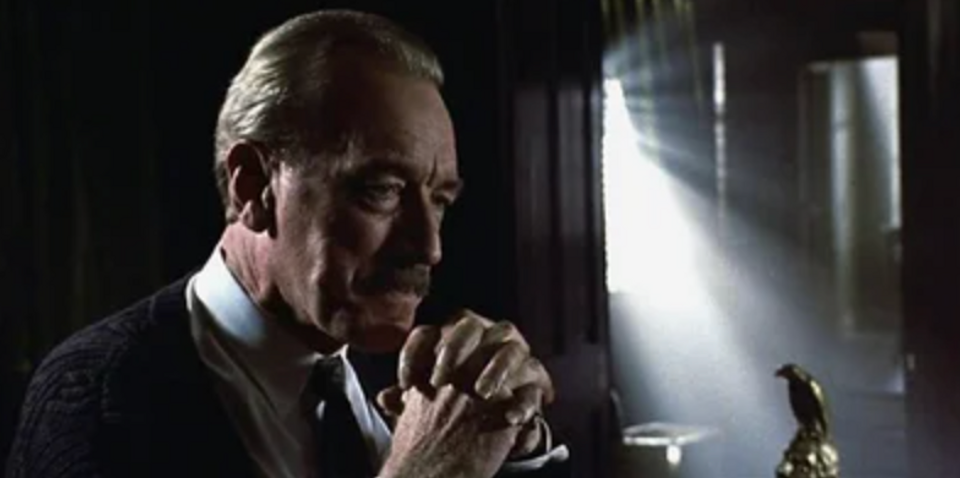 The following description comes from the event organizer.
Stephen King "Castle Rock" Double Feature! Celebrating Stephen King's birthday.
THE DARK HALF (1993) – Author Thad Beaumont has made a good living writing sleazy pulp novels under the pen name George Stark, but he's had enough. He's "killing off" George Stark in order to segue into a career as a serious novelist. Unfortunately, Thad's pseudonym has other ideas. Stark miraculously rises from the grave in Castle Rock and exacts deadly revenge on everyone who played a part in his demise, saving Thad for last so Stark can permanently replace him and go on writing forever. Directed by George A. Romero. Starring Timothy Hutton, Amy Madigan, and Michael Rooker as Sheriff Alan Pangborn.
NEEDFUL THINGS (1993) – A secondhand shop has opened up in the town of Castle Rock, promising "a new kind of store." Proprietor Leland Gaunt can get you anything your heart desires – as long as you're willing to pay for it. He keeps his prices low by asking customers to perform "deeds" that seem harmless at first. It's not long before they escalate to the point where Castle Rock (and all the poor souls therein) seem to be headed straight to hell with Leland Gaunt as the relentless puppetmaster. Directed by Fraser C. Heston. Starring Max Von Sydow, Bonnie Bedelia, and Ed Harris as Sheriff Alan Pangborn.