Telltale Presents: Damn The Man
This event is in the past
Thursday, September 21, 7–10 pm
This is an in-person event
$10 - $12
All Ages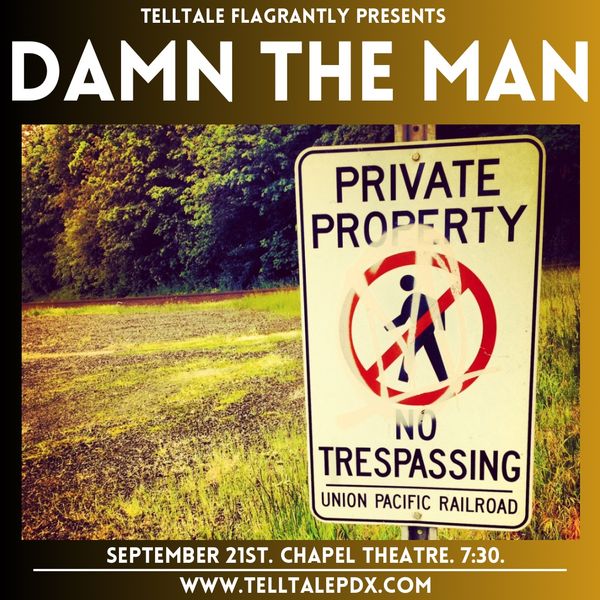 The following description comes from the event organizer.
Telltale is a monthly curated storytelling show for folks that like to get vulnerable and take no shit, currently in our 7th season. We bring you 8-10 performers telling you a story via whatever medium feels right to them--comedy, readings, poetry, dance, music... loosely inspired by a theme.
This month's theme is Damn the Man--you can expect stories of some creative anarchy, general lawlessness, upsetting the status quo, getting into some trouble, and more. This event is more about community building, and is not a competition. We just want you in the room.