The Famous Cold Cheese Pizza
This event is in the past
Multiple dates through April 23, 4 pm
This is an in-person event
$20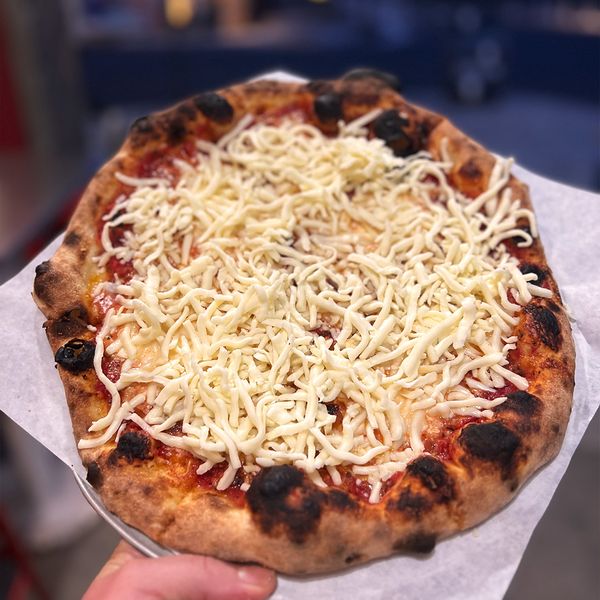 What It's Called: The Famous Cold Cheese Pizza

What's On It: Cheese pizza with red sauce, shredded mozz, and fresh mozz. After it cooks, it's finished with cold shredded mozz so you can enjoy!

What They Say About It: This is a pizza trend out of the Midwest. Finishing the pizza with cold, shredded mozz allows you to enjoy the pizza without burning your mouth!

Where and When to Get It: Red Sauce Pizza, 4641 NE Fremont St / Monday–Thursday 4–8 pm, Friday–Saturday 4–8:30 pm, Sunday 4–8 pm

The Fine Print!

Meat or Vegetarian? Vegetarian
By the Slice or Whole Pie? Whole Pie
Allow Minors? Yes
Allow Takeout? Yes
Allow Delivery? Yes
Purchase Limit per Customer? No
Daily Availability Limit? No
More Details: DoorDash is our delivery app. We also have a mandatory 20% gratuity.