The Fourth Wall, Hannah Glavor, and Malachi Graham
This event is in the past
This is an in-person event
$12
21+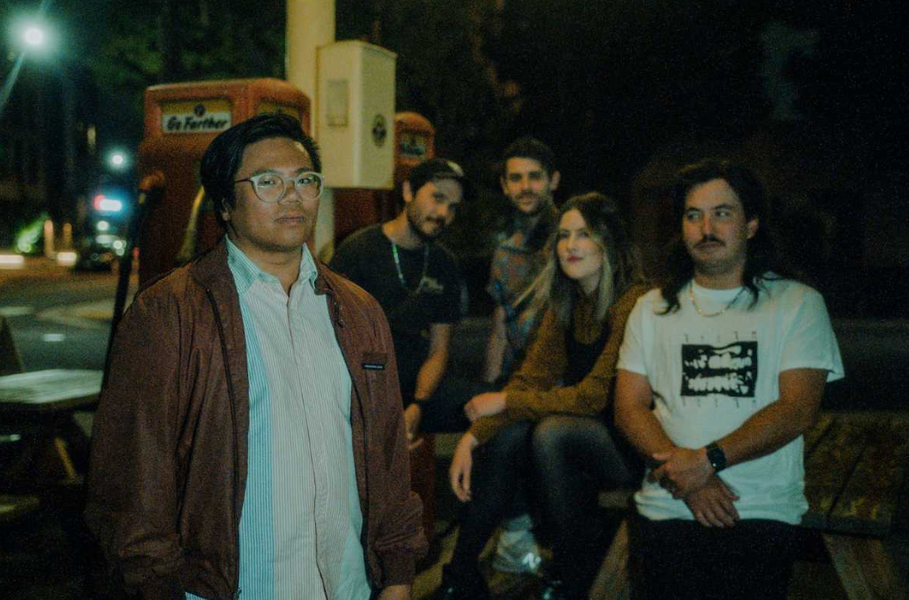 The following description comes from the event organizer.
The Fourth Wall was formed in 2011 on the island of Oahu. After releasing their first record (Motion & Rest), they quickly gained local notoriety, opening for visiting national acts like Andrew Bird, The Shins, and Menomena. In 2012, The band relocated to Portland, Oregon. Since their move, they've released two highly acclaimed records through Portland label, Bug Hunt. The Portland Mercury called their 2015 album (Lovely Violence) "something of a wonder: an engrossing, fully realized and vitalized record with no easy musical touchstone." The band went on a few tours following the release of Lovely Violence and landed an opening spot with Band of Horses.
Like their second record, their latest release, Infinite Other (2018) was self-recorded in a variety of locations (including an empty warehouse in southeast Portland). Atwood Magazine writes of the record, "Littered with intimate reflections on the individual's relationship with the world, the record marries raw noise with tasteful melodies and vulnerable emotions to craft a powerful, enveloping, and uniquely enchanting listening experience that is sure to stand the test of time." After the release of Infinite Other, The Fourth Wall toured with fellow Portland band Typhoon. They are currently recording their fourth album.
Hannah Glavor's music is a mature meld of indie rock revelry and raw folk spirit, clutched together by catching pop elements. Her evocative lyricism, intimate vocal delivery, and enthralling arrangements conjure a compelling and eclectic blend of comparisons from Faye Webster to Fleet Foxes to Torres to Metric. With her co-produced album "So Far, So Long" (2020), crafted with the analog masters at Mason Jar Music in Brooklyn, New York, (Feist, Fleet Foxes, Andrew Bird, Chris Thile) Hannah's new solo work beckons a new chapter of sound distinct from her former indie-folk family band days (2011-16).
Her songs and mantra have not ceased to strive to give language to hope; having weathered losses, difficult transitions, and surviving brain surgery in 2017. Her cry for peace and hope, even in the worst of life's storms, is an invitation for all to fight to see and love others around them.
Hannah is a seasoned Portland artist and has been on the West Coast scene for the past decade sharing the stage and touring and performing with a broad range of sound (Liz Vice, Joseph, Y La Bamba, Catherine Feeney, Evan Way (Parson Redheads), Josh Garrels, Alela Diane). With a voice able to adapt from singing gospel and soul at the Waterfront Bluesfestival with Liz Vice to choruses in Spanish with Luz Elena Mendoza; from Country/Americana in Portland pubs to Alt-rock in punk venues in Seattle; the wooded stages at Pickathon, to intimate acoustic folk shows, Hannah's diverse but seasoned voice stands out with a sound all her own.
Malachi Graham is a songwriter from Portland who twines her incisive lyrics and inventive sounds around the complexity of personal relationships. Her newest songs explore codependency, unraveling loves, chronic pain, grudges, flings, and the boundaries of the self. Her music centers on her clear, emotive voice and empathetic lyricism, layered within spacious and swirling instrumentals, ranging from snarling electric guitar to contemplative synths to mournful fingerpicking. Graham has spent the last decade immersed in Portland music, songwriting and performing in genres from country/Americana to alternative pop. She is the lyricist and vocalist of the indie pop band Small Million (Tender Loving Empire), formed with long-time collaborator Ryan Linder.