Every Thursday–Sunday, from June 2–25
This is an in-person event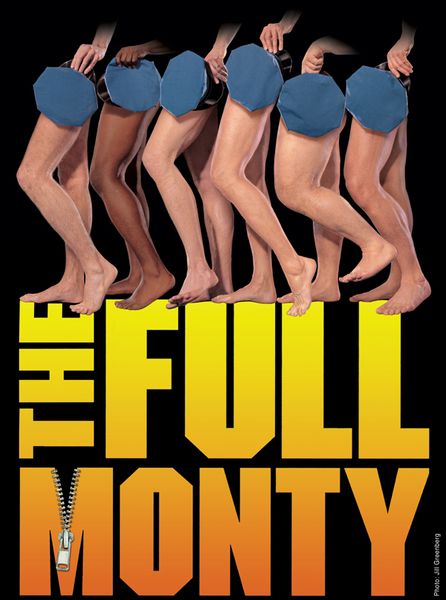 The following description was submitted by the event organizer.
Stumptown Stages closes its 18th season with this raucous, pop-rock-musical send-up of gender expectations and stereotypes…that takes it all off!
"The Full Monty" with music by Tony Award winner David Yazbek (The Band's Visit) and written by multiple Tony Award winner Terrance McNally (Love! Valour! Compassion!, Master Class, Kiss of a Spider Woman, Ragtime, and 2019 Lifetime Achievement). Set in the 1980's when the idea of manhood was (albeit mistakenly) based on one's position in life, size of one's sexual organ, ideal age and body type, and/or athletic skills, these six insecure, average, blue-collar, unemployed steel mill workers from Buffalo, New York becoming strippers in an act of financial desperation. It is a commentary about body consciousness, anxiety, toxic masculinity, and working-class inequities handedly delivered by Tony Award winning playwright and activist Terrance McNally.
Mr. McNally states that "theatre teaches us who we are, what our society is, where we are going. I don't think theatre can solve the problems of a society, nor should it be expected to ... plays don't do that. People do. [But plays can] provide a forum for the ideas and feelings that can lead a society to decide to heal and change itself." Mr. McNally continues by stating that "the most important function of theatre was to create community and bridge rifts opened between people by differences in religion, race, gender, and particularly sexual orientation." In this story, the characters and audiences explore the polarity of these human dilemmas. By fully recognizing these conflicts and literally "letting go" of the past are we then able to strive for a better tomorrow.