The Pumpkin Patch on Stafford Rd
Every Thursday–Sunday, through October 29, 11 am–5 pm
This is an in-person event
Free
All Ages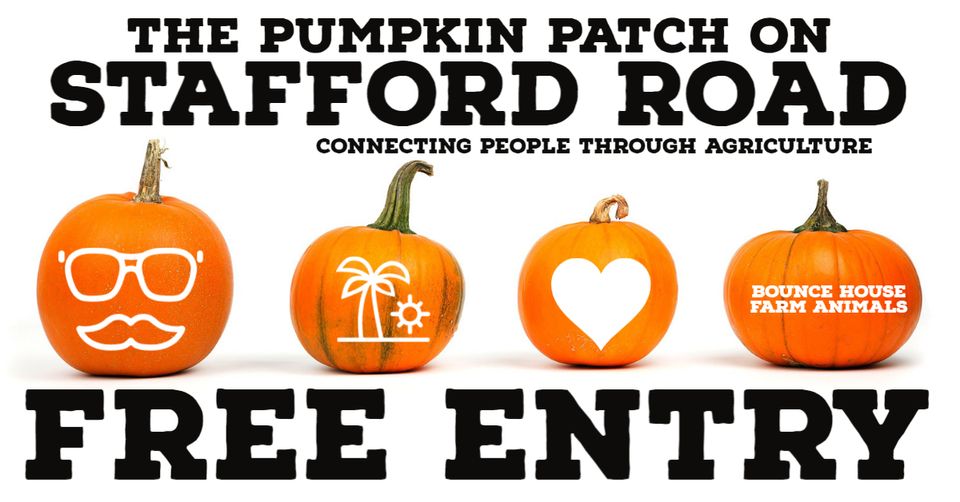 The following description comes from the event organizer.
Get your free entry tickets to reserve the Pumpkin Patch by Stafford Acres at the Neighborhood Church.
🐣🐣Each free entry pass comes with a self paced tour of the farm animals including: chickens, bunnies, peacocks and goats.
The pumpkin patch is located at...
📍21065 SW Stafford Road
Tualatin OR, 97062
Pumpkins will be sold based on size. Cash and Credit accepted.
Inflatable bounce houses will be easy to access and a bounce pass can be purchased for $5 per child.
We'll have a general store of locally made craft items, and concessions and drinks available for purchase.
Thank you for supporting our pumpkin patch and the playground fundraiser.
DATES & HOURS:
Sep 21-Oct 29 2023
Thursdays 11-5
Fridays/Saturdays 10-5
Sundays 11-4