The Redeemer with Jenny Oaks Baker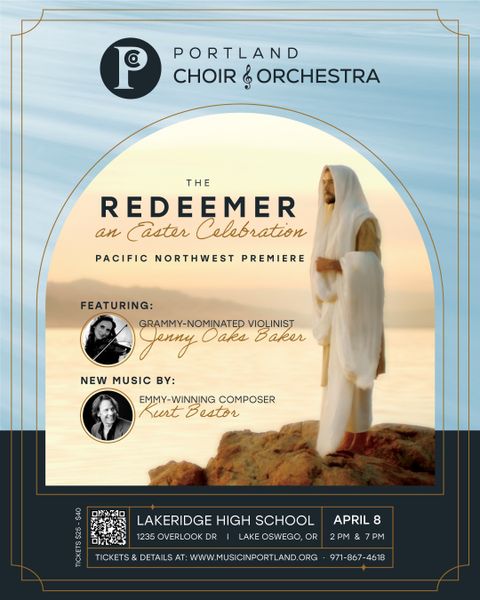 The following description is from the event organizer.
Celebrate Easter by experiencing this profoundly spiritual music depicting the life, death, and resurrection of The Redeemer Jesus Christ. GRAMMY-Nominated violinist Jenny Oaks Baker, and her daughters Hannah and Sarah, join Portland Choir & Orchestra to present this inspiring concert of new music by EMMY-Winning composer Kurt Bestor featuring familiar hymn settings, portions of Handel's Messiah, and soul-filling original compositions.