The Sound And The Furry: An Evening of Music and Comedy With F Woods Stevens and Derek Sheen
This is an in-person event
$10 - $15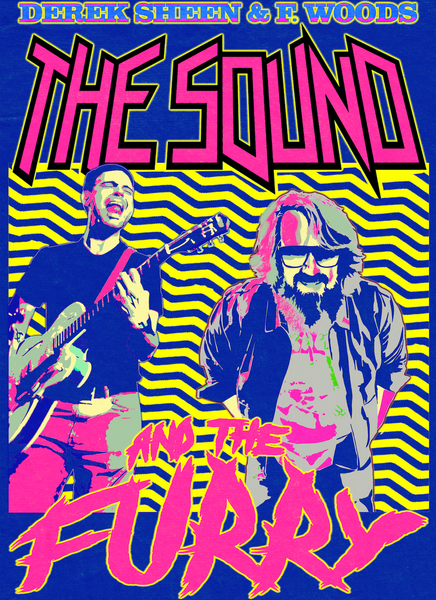 The following description was submitted by the event organizer.
The Sound And The Furry: An Evening of Music and Comedy With F Woods Stevens and Derek Sheen
F. Woods is a guitarist, songwriter, and performer hailing from Philadelphia, Pennsylvania. With his band The Fellow Humans, he enjoys combining irreverent, foreboding folk tales with rock and roll styles ranging from 1960s garage surf to 1980s thrash punk, hitting a host of bent genres along the way. The great thing about punk is that it doesn't take much to turn it into folk. So, regardless of whether he's playing with a full band or stripping his songs down to an acoustic guitar and his baritone bellow, he'll be sure to provide a spectacle to remember. Follow him on Instagram and streaming services everywhere. Just not in person because that would be wrong."
"Derek Sheen is a Seattle based comedian, storyteller and a loveable mess of fear, rage and insecurity. A 'comic's comic', Derek has toured with Patton Oswalt, Brian Posehn (who has described Sheen as "a goddamn delight! so smart and funny it makes me mad"), Rory Scovel and Janeane Garofalo. He has released four highly celebrated comedy albums with Mineeapolis-based Stand Up! Records and Grammy winning producer, Dan Schlissel. Sheen manages to balance dark humor with tenderness and vulnerability, choosing to punch inward rather than out even as his autobiographical stories cause audiences to brace for impact before laughing with relief. A favorite of comedy nerds all over the world, Sheen has amassed a loyal fan base despite a lack of television or film credits."