This event is in the past
Multiple dates through May 29
This is an in-person event
$8 - $10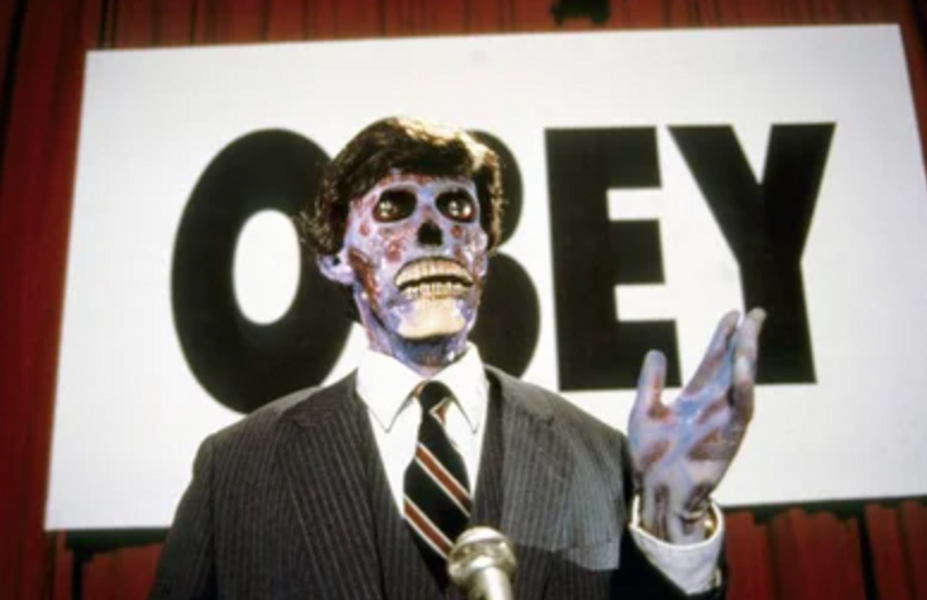 The following description was submitted by the event organizer.
John Carpenter's 1988 sci-fi horror classic!
They influence our decisions without us knowing it. They numb our senses without us feeling it. They control our lives without us realizing it. They live, we sleep. A rugged loner (Roddy Piper) stumbles upon a terrifying discovery: ghoulish aliens are masquerading as humans while they lull the public into submission through subliminal advertising messages. Only specially made sunglasses make the deadly truth visible. Co-starring Meg Foster and Keith David.