Thinking About Our Relationship With Cannabis
This event is in the past
Thursday, September 21, 7 pm
This is an in-person event
Free
All Ages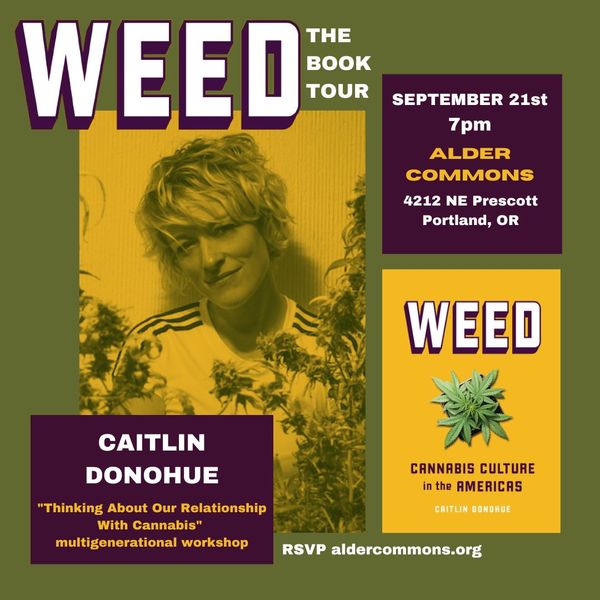 The following description comes from the event organizer.
How has your life been touched by cannabis? From Drug War policing to hemp foods, the drug/plant impacts people of all ages and their communities in ways that go way beyond recreational consumption. Drug writer and author of Weed: Cannabis Culture in the Americas, Caitlin Donohue, will lead a conversation about what participants know about cannabis, what they think they know, and what they'd like to know.
Even in the cannabis legalization era, continuing prohibitionist stigma often makes accurate information about drugs hard to come by. But as dangerous Drug War rhetoric starts to ramp up again around the people who sell and consume substances like fentanyl, it becomes even more important to talk about how drugs impact our lives and those of our loved ones.
This multigenerational presentation will include information on the basic principles of harm reduction-based drug health, and an international view of cannabis culture and politics.
ABOUT THE PRESENTER
A Mexico City-based drug writer and radio producer, Caitlin Donohue first started writing about cannabis in her weekly column at the San Francisco Bay Guardian over 13 years ago. Her new book for teenagers Weed: Cannabis Culture in the Americas came out on September 5th, and explores the many roles that the drug/plant plays in communities across the hemisphere, largely in Latin America.