Todd Sickafoose's Bear Proof & Blue Cranes
This event is in the past
Thursday, October 19, 7 pm
This is an in-person event
$20
21+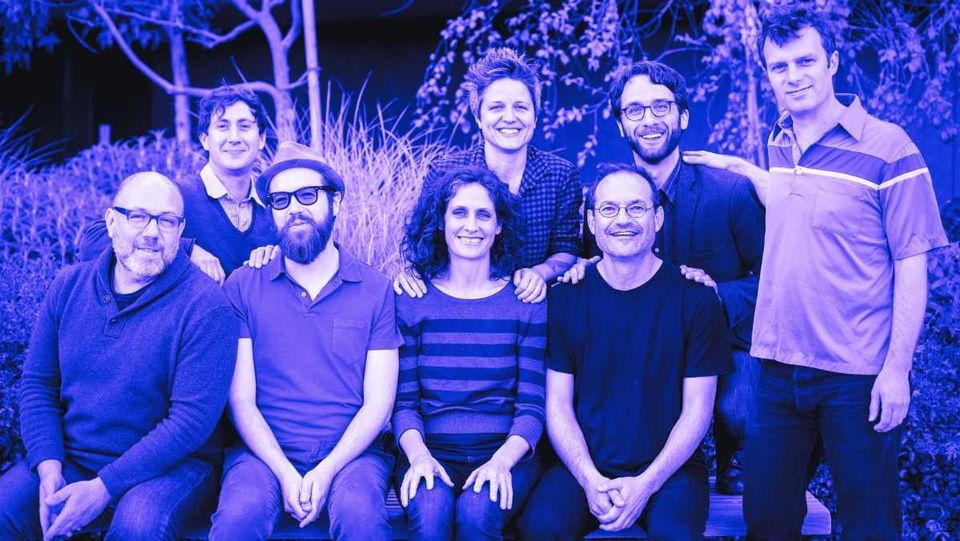 The following description comes from the event organizer.
Holocene, together with Creative Music Guild for their annual festival, The Improvisation Summit of Portland, present:
Todd Sickafoose's BEAR PROOF:
West Coast native Todd Sickafoose brings a special octet featuring Jenny Scheinman (violin), Adam Levy (guitar), Carmen Staaf (piano), Ben Goldberg (clarinet), Kirk Knuffke (cornet), Rob Reich (accordion), and Allison Miller (drums). JazzTimes calls Sickafoose "thoroughly original" and "endlessly creative," and the San Francisco Chronicle calls him "a captivating improviser, imaginative composer, and master of collaboration." He's worked with an array of iconoclastic performers – the New Yorker has referred to him as "Ani DiFranco's secret weapon" and he is the Tony and GRAMMY Award-winning orchestrator and music producer of Anais Mitchell's current Broadway hit "Hadestown". Tonight's concert will be a rare performance of BEAR PROOF, an hour-long piece and "a surreal meditation on BOOM and BUST." Members of the all-star ensemble have played with a range of musical innovators, from Bill Frisell to Norah Jones, Dee Dee Bridgewater to Dr. Lonnie Smith, Tin Hat to Andrew Bird.