Tuesday Trivia at the 4th Wall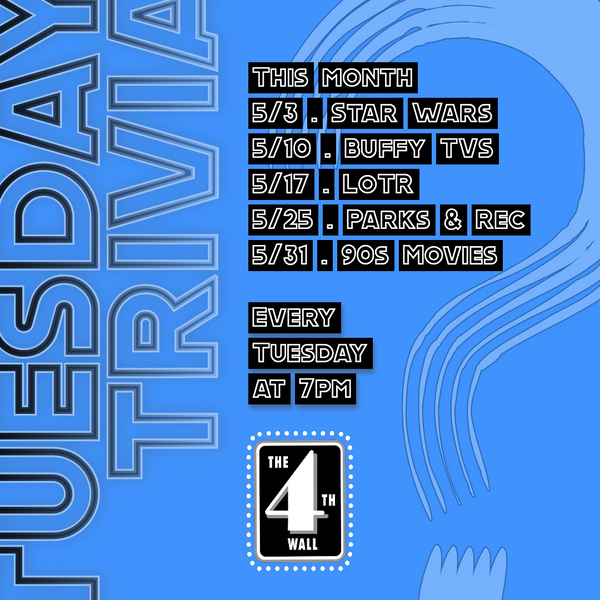 The following description was submitted by the event organizer.
Every Tuesday is trivia night at the 4th Wall. This May our themes are Star Wars, Buffy, Lord of the Rings, Parks & Rec, and 90s movies. A little bit of everything for everybody. Prizes are available for the winning team and best of all it's free to play!