This event is in the past
The Old Church
Downtown Portland (Portland)
This is an in-person event
$25
All Ages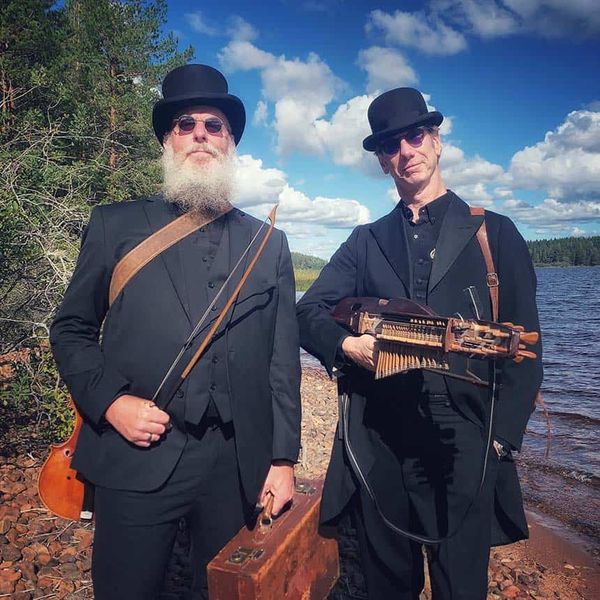 The following description is from the event organizer.
Väsen-Duo, Mikael Marin and Olov Johansson have, after 37 years of interaction and touring, refined their sound and their stage presence to the extent that today they are unique in their kind. With their playful and perfect interplay, they seem to defy the laws of physics in what appears to be a telepathic communication.
The music is intense and full of humour. They create their very own musical language which in its appeal is as modern as it is ancient. With the foundation firmly rooted in the traditional music of Uppland, they have always looked curiously at new musical goals. They perform on a variety of stringed instruments, including a silverbasharpa, oktavharpa, three-rowed Nyckelharpa, violoncello da spalla and a blue electric viola.

Varelse
Formed by Amy Hakanson in 2018, Varelse is a unique combination of various traditions, instruments,and histories. Nyckelharpa, fiddle, guitar, mandolin and various world percussion instruments cometogether to create a sound that is simultaneously old andnew. Weaving together Scandinavian folktradition, North American fiddle tunes, and Western European melodies, along with African and MiddleEastern rhythmic traditions, Varelse is pushing the boundaries of folk fusion.

Varelse's live performances showcase their tunes from their debut album Creature Comforts, as well asnew compositions and creative arrangements of traditional melodies from Scandinavia, the British Isles,and North America.